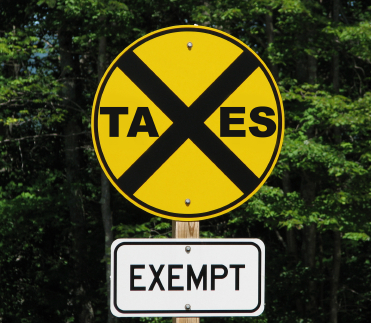 Economic Survey 2016-17 has reported that tax exemptions had seen an increase of 5pc to reach Rs415b during first ten months of this financial year. On the contrary, the previous two years had recorded a decrease in tax exemptions as per the survey.
In respect to income tax, the exemptions extended for rationalization of corporate taxes amounted to Rs12b which represents 87pc of the total income tax exemption for the FY 2016-17. For sales tax, the exemptions recorded a rise to reach Rs250b in current FY 2016-17. It was recorded at Rs 207.3b for the FY 2015-16. According to one statutory regulatory order (SRO) sales tax exemption was applicable on five segments which are textile, carpets; surgical, sports goods and leather were recorded at Rs50.4b in 2016-17 which was a 16pc increase from last year's figure of Rs43.4b. Sixth schedule of the sales tax act includes mostly consumer related items that are exempted from tax. Items placed under this head including imported and local items registered a rise of 16.85pc to reach Rs156.4b in FY 2016-17.
From this year's Economic Survey 2016-17, tax exemptions taken by independent power producers (IPPs) have not been reported in this year's issue removing an amount of Rs50b. The exemptions for Customs increased to Rs 151.7 b in FY 2016-17. This increase was largely attributed to a rise in cost of concession being provided under the fifth schedule which doubled from Rs30.6b in FY 2015-16 to reach $63b in the current FY 2016-17. The rise in customs exemptions were also reported due to free trade agreements with China, Sri-Lanka and Malaysia. The cost of revenue due to FTA with Sri-Lanka was documented at Rs2.5b, with Malaysia at Rs1.9b and China at Rs31.6b. With Indonesia, a preferential trade agreement (PTA) had been signed under which the revenue cost was reported at Rs 3.3b and under South Asian Free Trade Area agreement at Rs1.2b.