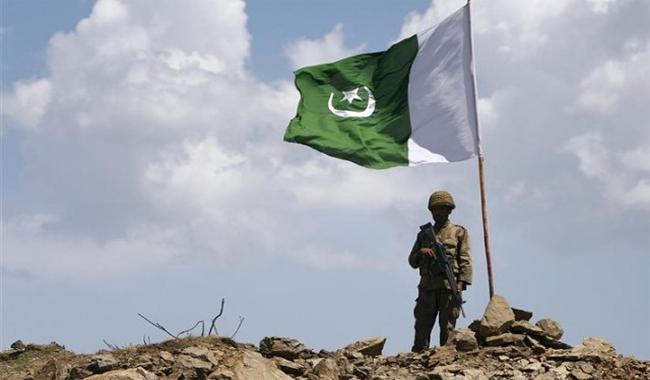 The Economic Survey 2016-17 unveiled on Thursday revealed that Pakistan's losses from the war on terrorism had reached $123b. Besides this, the immense loss of valuable lives numbering in the thousands hasn't been discounted since the country joined the war against terror in 2001.
The reported cited that the annual losses had reached $3.9b in financial year (FY) 2016-17 compared to a peak of $23.3b reached during FY 12. The total losses to the economy since Pakistan's joining the war on terror in 2001 till 2016 have reached $123.13b. The cost decrease has largely been attributed to the Operation Zarb-e-Azab carried out by the armed forces in 2014.
Finance Minister Ishaq Dar said "Pakistan is fighting the war in a dignified manner and is not seeking financial support from other countries, although the government is bearing the annual cost of Rs100 billion after the launch of Operation Zarb-e-Azb." These 80pc yearly losses have largely been a result of a decrease in foreign direct investment (FDI) and loss of tax revenue. The fall in losses on the war on terrorism indicates the overall improvement in the security situation of the country, the survey said.
The Economic Survey said: "There was a sudden rise in the number and scale of terrorist attacks in the country. The cumulative impact of these developments adversely impacted the overall growth rate in all major sectors. … From hosting millions of refugees to being a major victim of terrorism, the cumulative impact has been enormous, with adverse overall growth rate in all major sectors of the economy. "Normal economic and trading activities were disrupted, resulting in higher costs of doing business including the cost of insurance and significant delays in meeting the export orders around the globe. As a result, Pakistani products gradually lost their market share to their competitors. Economic growth could not pick up as planned during the last decade."