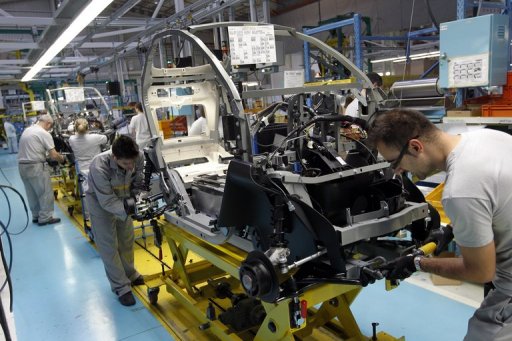 ISLAMABAD
While the government has decided to shelve Engineering Development Board (EDB), a wing of the ministry of industries and production, for alleged involvement of its staff in corruption and malpractices, the auto industry has shown its strong reservations saying that the move will badly affect whole industry.
Apart from the corruption charges, the government was reportedly unhappy over hurdles allegedly being created by EDB for new entrants of automobile sector.
Government officials claim that EDB has failed to implement the new auto policy which aimed at facilitating new investors in the sector.
However, Pakistan Association of Automotive Parts & Accessories Manufacturers (PAAPAM) has termed the decision to dissolve EDB as a recipe for disaster for the country's engineering sector.
Showing his strong reservations over the discussion held in a recent meeting of the Cabinet Committee on Energy (CCoE) during which EDB was criticized for delaying approvals of CPEC power projects and supposedly involved in rampant corruption, Chairman PAAPAM, Mashood Ali Khan claimed that the discussion of cabinet committee had actually led to a directive from the prime minister to dissolve the organization since it was no longer able to serve any useful purpose.
"The above measure, if implemented, would gravely affect the industrialization targets set by Prime Minister Muhammad Nawaz Sharif and Finance Minister Muhammad Ishaq Dar, and set back the progress achieved by PML(N) government in the industrial base in general, and auto industry development in particular," said Mashood Ali Khan.
Interestingly, through an amendment made in the Finance Bill 2016-17, the requirement of EDB's verification for availing duty exemption has already been removed for IPP projects above 25MW.
Therefore, apparently, the CCoE may have been wrongly briefed about 'so called' delay in processing of power project proposals by EDB.
In fact, EDB's role for processing cases of power projects over 25MW has been handed over to the ministry of water & power. In the light of this scenario, the CCoE needs to review it's uncalled for criticism and unjust position taken on EDB's performance.
According to him, the auto industry has been engaging with EDB ever since its inception in 1995. Over these 20 years, there has never been a single scandal of corruption or malpractice at the EDB. He added that on the contrary, the organization has played a major role in nurturing the domestic auto industry and promoting the growth in localization of auto parts in Pakistan.
In 1995, hardly 10pc-15pc of parts for passenger cars was produced locally. Today this figure has touched 70pc.
Similar trends were witnessed in case of motorcycles, trucks, buses & tractors. The industry was able to achieve these milestones only due to diligent implementation of deletion programs and tariff-based systems by the EDB.
To its credit, EDB has strict implementation of deletion programs in the 1990s, preparation of a WTO-compliant tariff-based system & formulation of the first auto policy in 2007, ensuring continuous growth in localization of automobile components, diligently monitoring that locally produced parts are not  imported at concessionary rates of duty, revival of trucks/buses manufacturing by controlling smuggling/mis-declaration,  preparation of the second auto policy in 2016 and efficient management of auto sector regulations (including SROs 655, 656 & 693).
Chairman PAAPAM pointed out that unfortunately, since 2010, the government has failed to give due importance to EDB or the engineering sector.
He added that, EDB was kept under-staffed and under constant pressure to operate with limited resources and even operated without a CEO for almost 3 years between 2012 and 2015.
Finally, once again, EDB is without a permanent CEO since March 2017. "How can one expect any organization to remain functional without a full-time & competent Chief Executive Officer?" he questioned.
According to PAAPAM office bearers, it would be an unwise step for a pro-industry government to move towards dissolving an organization on the basis of hearsay spread by groups with vested interests.