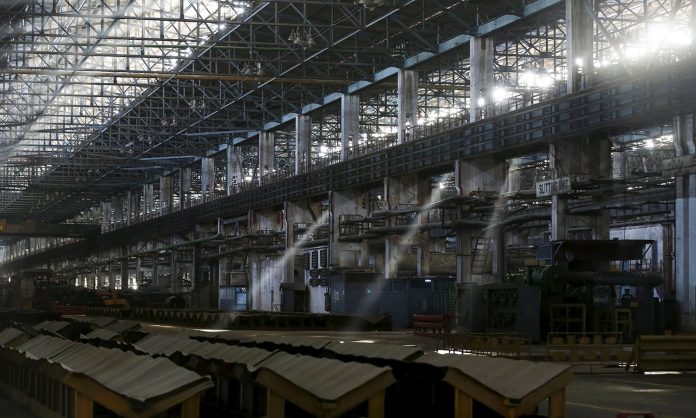 LAHORE
Lahore Chamber of Commerce & Industry has expressed deep concern over deteriorating state of the affairs of Pakistan Steel Mills Corporation (PSMC) and urged the government to work out a plan for the early revival of this strategic asset of the country.
"Country cannot afford to lose this important public sector enterprise that is not only an organisation but is an important strategic asset of the country."
In a statement issued here, LCCI President Abdul Basit, Senior Vice President Amjad Ali Jawa and Vice President Muhammad Nasir Hameed Khan said that once, Pakistan Steel Mills Corporation was a highly profitable public sector enterprise and was considered one of the largest steel producers in the country, but at present, it is on the verge of collapse because of ignorance.
They said that policy makers should be well aware of the fact that Pakistan Steel Mills is not only a major source of steel products supplies to the various domestic industries but it also has vital importance for defence industry.
They said that worst crisis of Pakistan Steel Mills is a national tragedy and could be very dangerous for the defence sector.
The LCCI office-bearers said that due to almost no production of Pakistan Steel Mills, domestic industry is relying on imported hot-rolled, cold-rolled and galvanized steel etc. and huge foreign exchange is being spent for this purpose.
They said that crisis of Pakistan Steel Mills could be handled through good policy approach but it seems that some elements are busy to tarnish the soft image of the present regime by destroying this important public sector enterprise.
They said that keeping in view the massive loss of around Rs600 billion annually being caused by the public sector enterprises (PSEs), the government should take measures on war-footing to make these organizations profitable.
They said that in the advanced economies like the United States, United Kingdom and Japan etc, the role of PSEs is minimal and the private sector is the most important instrument of socio-economic prosperity, and there is the continued growth of privately-run corporations.
They said that the significance of PSEs cannot be ignored, in view of the fact that they remain the most employment-intensive and capital-intensive organizations.
The LCCI office-bearers suggested the formation of a committee of experts from public and private sectors to revisit strategy and adopt methods which provide a new impetus to the PSEs. They said that the committee should go deep into the broader political philosophy and vision under which the PSEs will be required to play their role in the new competitive environment.