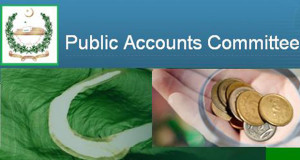 Islamabad: Public Accounts Committee of the Parliament on Thursday summoned Privatization Commission (PC) and sought an explanation about non-recovery of $ 800 million from the UAE Company in connection to PTCL privatization.
The PAC met here under the chairmanship of Khursheed Shah and attended by other members including Sheikh Rashid, Sardar, Ashiq Gopang, Arif Alvi, Shafqat Mehmood, Azam Khan Sawati, Sheikh Rohail Asghar, Junaid Anwaar Chaudhry, Arshad Lighari, Raja Javed Ikhlas and Dr. Darshan.
Chairman committee noted that a national asset like PTCL had been sold at a throwaway price and all its  properties ownership had been shifted while $800 million dollars remain unrecovered from the purchaser Etisalat.
During the meeting, the PAC evaluated the performance of Pakistan Telecommunication Authority (PTA).
Syed Khurshid Shah noted PTA had announced to set up tele-centers in the country but no development had been witnessed in this regard.
He said employees of the PTCL who retired forcibly were protesting and observing strikes for their pensions and retirement benefits but no one taking notice of this. The secretary Ministry of Information Technology assured the body to view the matter and report to the PAC.
The chairman said if 140 million mobile users use hundred rupees in a month it would add Rs 35 billion tax collection in exchequer, which reaches to Rs425 billion per annum.
Briefing the PAC, Chairman PTA Ismail Shah said that the number of mobile users had reached to around 140 million in Pakistan, while the broadband subscribers had reached to 50 million with addition of 1.2 million users a month.
The spectrum auctions in 2014, 2016 and 2017 for next generation mobile services had produced a total of $1.802 billion, he added.
Taking actions against illegal call termination, he said the department had blocked a total of 2,269,951 mobile numbers involved in grey traffic, 271 successful raids were conducted in collaboration of Federal Investigation Agency (FIA) in which 226 people were arrested and 1182 illegal gateways exchanges were confiscated.
The PTA with NADRA and Cellular Mobile Operators (CMOs) reverified more than 114.9 million SIMs (registered on 44.7 million unique CNICs from January 12 to May 15, 2015, while 98.3 million SIMs were blocked, he added. The officials informed the body that 45 surveys conducted to monitor compliance on SIM sale procedures in which 44 franchisees were penalized and certificates of 179 retailers were terminated.
During survey against sale of non-type approved equipment in market, a total of 280 shops were visited and 233 violators were referred to FIA for legal action, they added.
Likewise, legal notices were issued to 33 shops and 70 websites owners for sale of DECT 6.0 cordless phone.  A total of 4,302 cordless phones destructed in Peshawar.
The PTA officials informed the body that PTA had added more than Rs1.707 trillion in national exchequer from 2013-14 to 2016-17.
The Chairman PTA said that the department was working to improve the cyber-security system in the country, saying that internet exchange centre was being established in Islamabad first and later in Karachi and Lahore to improve cyber security.
It would help to identify the fact that whether the any cyber-attack was made from internally or external elements are involved in it, he added.