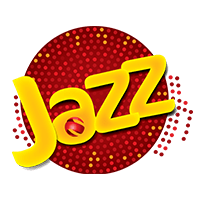 Islamabad: Kazim Mujtaba has been appointed as Jazz's Head of Marketing, according to his LinkedIn profile and also reported by a local technology website.
Prior to being appointed as Head of Marketing, Mujtaba had served as Jazz's Chief Strategy Officer since April 2016 and is set to replace Farid Ahmed, who has now been assigned the role of Project Management office (PMO).
Kazim brings a wealth of experience to the fore, having served at several positions in the telecom industry which included stints as Marketing Head at Warid Telecom from 2005 to 2007 and as Chief Strategy Officer, Telenor Pakistan from 2011 till early 2014.
Kazim had served as Director Planning at Ooredoo in Doha, Qatar from 2014 to 2016, before joining Jazz in April 2016. He had also worked as Director, Marketing broadband at Jazz from end of 2007 till mid of 2009.
Kazim will now report to Asif Aziz, Chief Commercial Officer (CCO), Jazz.
He is also known to be an avid cycling enthusiast and is an amateur cyclist. He has also taken part in various cycling competitions across Europe.