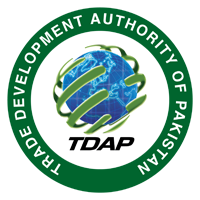 KARACHI: Trade Development Authority of Pakistan (TDAP) is all set to participate at Automechanika Istanbul in April 2018.
The Automechanika Istanbul, starting 5-8 April 2018, is Turkey's leading international trade fair for the automotive industry. It provides opportunities for Small and Medium Enterprises to step up in the market by bringing together all relevant professionals from the Automotive Industry.
The show has set a record of 1,217 exhibitors from 33 countries and 43,874 trade visitors from 81 countries. In last edition, 15 exhibitors participated from Pakistan, out of which one was a direct exhibitor.
Matchless Engineering, Jinkwang Jaz, Infinity Engineering & Ahmed Traders are those Pakistani companies that participate in Automechanika Istanbul regularly. Around 70 Auto Parts' Importers visited the fair including a delegation organized by Pakistan Auto Spare Parts Importers & Dealers Association (PASPIDA).
To boost up the exports of auto parts, TDAP is providing stalls on subsidized rates. Each stand costs Rs 210,000 only with TDAP subsidy, while direct exhibitor will have to pay Rs. 523,000.
The last date to apply through TDAP is 16 November 2017. TDAP participated at Automechanika Istanbul with other pavilions including Germany, China & France etc.