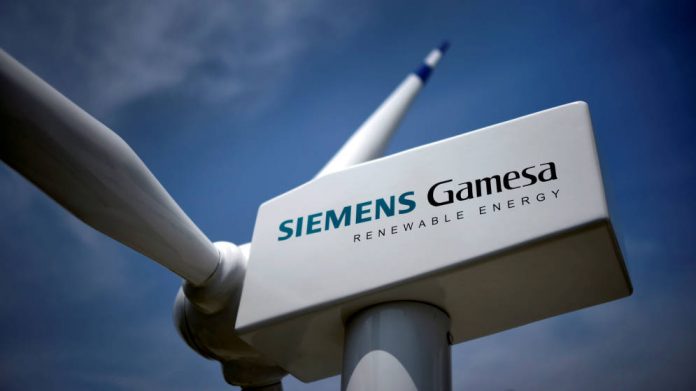 KARACHI:  Siemens Gamesa will be supplying 25 units of G114 2.0 MW Wind Turbine Generators for Zephyr Power (Pvt.) Limited, which will be generating 50 MW of electricity. The project is located in Gharo, Thatta District.
Siemens Gamesa held a technical seminar here at a local hotel on Tuesday night. The newly merged company gathered local stakeholder guests such as developers, IPPs, engineers and consultant companies, investors and institutions, among others.
Miguel Pena Sánchez, Economic & Commercial Attaché of Spanish embassy in Pakistan inaugurated the event. Agha Wasif, Secretary Energy Dept., Government of Sindh also spoke on the occasion.
"By providing best in class wind turbine with competitive price, high level O&M excellence and flexibility of EPC cooperation, Siemens Gamesa is proved to be valuable partner for Pakistan wind projects. We were offered to supply 25 G114 2.0 MW Wind Turbine Generators for Zephyr Power (Pvt.) Limited. Siemens Gamesa has achieved a new milestone in its Asian strategy with its maiden order in Pakistan." says Alvaro Bilbao, CEO of Siemens Gamesa said on the occasion.
During the event, Siemens Gamesa showed its wind turbine product portfolio, specifically the turbine G114-2.0 MW which is said to be a standard-bearer in the sector – thanks to its low power density model. This model is said to be designed to yield more power at high temperature and dust condition such as those typically found at Pakistan wind sites. Siemens Gamesa has installed more than 4,058 MW of this model in markets as diverse as Portugal, Brazil, the US, Sweden, Italy and Thailand.
On Wednesday, Bilbao also gave the key note on Pakistan 2nd Wind Power Summit on Wind Power industry and the technology trend.
"Wind energy is the best possible clean and low cost renewable resources available in the Pakistan. The potential, for the use of alternative technologies, has never been fully explored in Pakistan. Siemens Gamesa a global leader in the energy sector in collaboration with Orient Power Pakistan is set to redefine the future of wind energy in Pakistan," he said.
Siemens Gamesa is a leading provider of wind power products and solutions to customers around the globe. The company has installed its products and technology in more than 90 countries and boasts an installed base of close to 83 GW.
It possesses one of the most versatile product portfolios in the sector, offering both offshore and onshore technology, as well as cutting-edge service solutions which help make clean energy more affordable and reliable. Siemens Gamesa was created in 2017 because of the merger between Siemens Wind Power, whose presence in the wind industry dates to the early 80s, and Gamesa, a player in the wind sector since 1994.