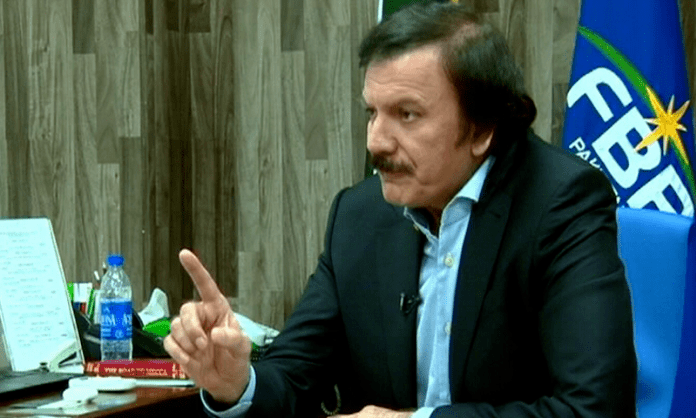 ISLAMABAD: Office-bearers and representatives of various trade associations met Special Assistant to Prime Minister (PM) on Revenue and Federal Minister Haroon Akhtar Khan, on Friday, at Federal Board of Revenue (FBR) House to discuss various proposals aimed at further facilitating the business community and boosting government revenues.
Those who met the minister included office-bearers and representatives from the Pakistan Tyres and Tubes Manufacturers Association as well as other trade bodies.
The meeting was part of an extensive consultative process initiated by Haroon Akhtar Khan and his team at FBR to have a first-hand understanding of the issues and concerns of the business community ahead of firming up and finalising tax proposals for the next year budget.
The representatives of the Pakistan Tyres and Tubes Manufacturers Association briefed Haroon Akhtar Khan on what they described as anomalies in the taxation regime governing the tyre industry and presented their proposals to the minister for providing the industry a level-playing field and further boosting growth. They told the minister that the industry is doing considerably well, not only meeting a major share of the local market but also exporting their products abroad because of their competitive prices and better quality.
Haroon Akhtar Khan told them he and his team at FBR would sincerely look into their issues and concerns and their proposals for redressing the situation would be considered for inclusion in the next year's budget. "The government is determined to come up with a pro-industry and pro-investment budget before ending its term on a successful note," he said.
In his meeting with the office-bearers and members of trade bodies of twin cities, the minister assured them that the government was concerned about their issues and concerns and due consideration would be accorded to their recommendations and proposals for the upcoming Finance Bill. The Chambers' representatives thanked the minister for understanding their issues and assured full support to FBR's efforts for broadening the tax base and promoting tax compliance.