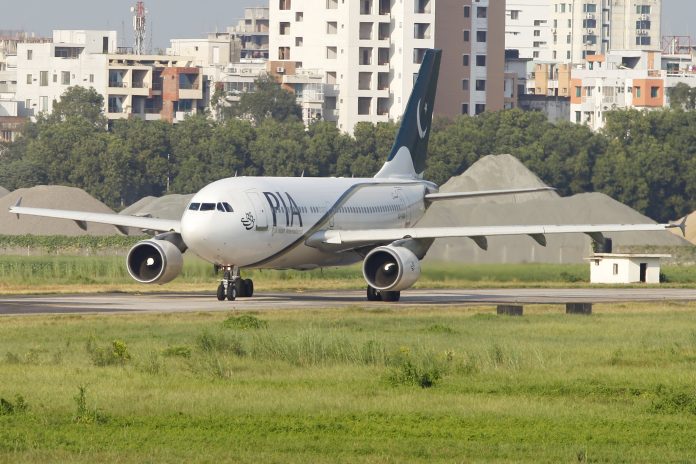 ISLAMABAD: A sub-committee of the Special Committee of the Senate on performance of PIA has presented its report to the main committee relating to the situation in which PIA's airbus A-310 was sold to a German firm in violation of PPRA rules.
The parliamentary panel has called the government to chase this matter of PIA's A-310 aircraft sale to a German firm at low prices, reported Business Recorder.
The committee upheld the report submitted to it by the convener of subcommittee, PPP senator Farhatullah Babar in which it was suggested to bring back ex-PIA CEO Bernd Hildenbrand, a German citizen who gave go-ahead for the sale of PIA's A310 aircraft.
In the recommendations forwarded, the committee said the sale of the aircraft was limited to two people, ex-PIA CEO Hildenbrand and ex-Director (Procurement and Logistics) Air Commodore, Imran Mukhtar Khan.
The committee stated PIA's management couldn't avoid its burden of responsibility in this matter, although it said the state-owned carrier had reacted appropriately when the issue became public.
As per the committee's observation, the axing of the CEO and moving back director (Procurement and Logistics) to his parent ministry was a touch too late and not enough.
It added the ex-PIA CEO was permitted to travel abroad despite his name being on the exit control list (ECL) and a show-cause notice issued to the accused wasn't pursued.
The committee said the matter should have been forwarded to the FIA and NAB soon after it became public knowledge instead of awaiting media and parliamentary attention and PAC reporting the matter to NAB.
Since now the matter has been reported to NAB, the committee said the matter should be chased in terms of investigation and Senate Secretariat should be kept abreast of the progress made.
It proposed two resolute stands to be taken, first ex-PIA CEO Hildenbrand should be brought back to Pakistan and foreign office should be directed to actively chase this matter with the German embassy on whose request this one-off waives waiver was granted.
Lastly, they called for a show-cause issued to ex-director (Procurement and Logistics) be also chased to its logical conclusion and Senate Secretariat be kept abreast of the developments in both regards.