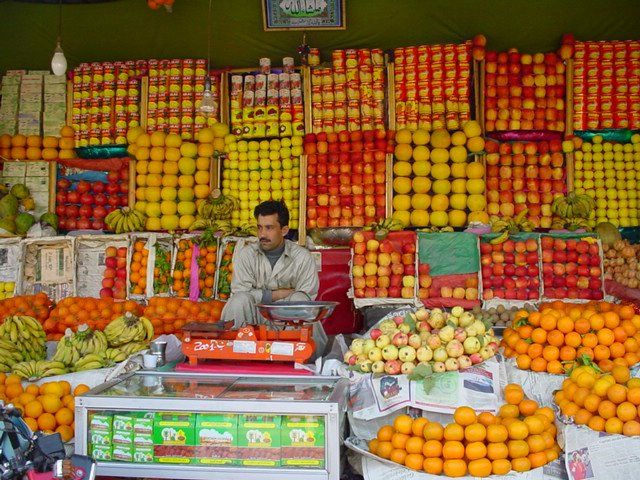 KARACHI: Pakistan's decision to limit fruit imports from Iran has spooked domestic exporters that neighbouring nations would respond back by enacting similar restrictions on shipments from the country.
Due to recent limitations put in place by the government, fresh fruit imports from Iran have nosedived by 90 percent, reported Express Tribune.
Iranian fruit known for its superior quality had attracted demand from neighbouring countries and Pakistan has triumphed in decreasing imports from Iran.
As per sources, Iranian policymakers have expressed worries over the strict measures introduced by Pakistan and this move as absurd it seems comes at a juncture when exports from the country to Iran are rapidly rising.
This would lead to building an inconducive trade environment with Iran. An exporter expressed his fear that Pakistan would suffer a lot as growing exports to Iran and Central Asia may be jeopardized because of this policy.
Due to cordial trade relations followed by easing of rules, Pakistan's exports to Iran have spiked up by 42 percent in the last nine months, whereas Iran export during corresponding period have only risen 7 percent.
Iranian data revealed the country's exports to Iran touched $384 million against $630 million imports from Iran in last nine months. Iran's ministry of agriculture and its exporters have expressed serious reservations over the treatment being meted out by Pakistan, which includes applying for a Pakistani visa.
Due to stringent requirements by Pakistan placed on Iranian businessman seeking visa to the country is detracting them from visiting. Also, the Chief Executive Officer of Pak-Iran Investment Company (PICC) must fly back after three months to renew his visa.
Considering the current scenario, it is highly unlikely the $5 billion annual trade target between the two countries could be reached and both have failed to fully implement a preferential trade agreement (PTA) signed in 2006, under which duties on 640 goods were eased.