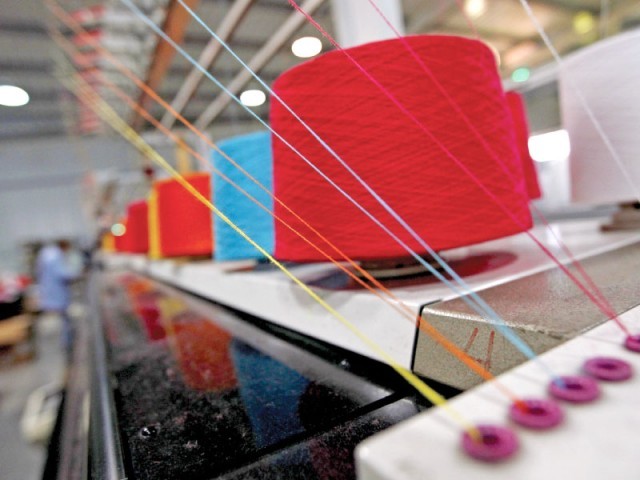 LAHORE/KARACHI: Punjab and federal governments are contemplating to provide energy pricing subsidies to textile manufacturers to make them more competitive in international markets.
Due to major increase in oil prices, the government is being forced to consider offering energy pricing subsidies to textile sector, which has greatly increased production cost, reported Express Tribune.
To ramp up pressure, the All Pakistan Textile Mills Association (APTMA) has extended invites to ten textile bodies which includes makers of readymade garments and hosiery manufacturers to meet in Lahore on Saturday (today).
It is expected they will ask the government to decrease prices of imported liquefied natural gas (LNG) for industries based in Punjab to prices of domestically produced natural gas which is supplied in Sindh, Khyber Pakhtunkhwa and Balochistan.
Also, they will be demanding for stopping collection of Rs3.60 per unit surcharge on electricity consumption by industries.
Currently, yarn manufacturers of Punjab are paying Rs1,300 per million British thermal units (MMBTU) for imported LNG against Rs900 per unit they were paying in early 2016.
The rises in LNG prices came due to 43 percent increase in Brent crude oil price, which touched a three year high of $70 per barrel earlier this month.
LNG prices are co-related to Brent crude as the country is paying 13.37 percent of three-month Brent average for the commodity import.
But a source in the federal government privy of these details revealed both federal and Punjab governments were contemplating to reduce gas prices for Punjab textile manufacturers and withdraw the electricity surcharge being collected.
He added, providing subsidy was on the top list of priorities of both and shared federal government couldn't re-route gas from other provinces and mix LNG supplies with domestically produced gas to Punjab under the constitution.
Ministry of Commerce and Textile spokesperson Kanwar Usman said govt is mulling several options and it would be early to comment regarding it.
Mr. Usman told the issue has also been discussed with the Prime Minister Shahid Khaqan Abbasi.
And Chairman APTMA, Aamir Fayyaz Sheikh told industrialists had been requesting the authorities to decrease electricity surcharge and gas tariff since September-October last year.
He added the rise in cost of doing business had hurt its competitiveness and provided a major benefit to its regional competitors India and Bangladesh in the global textile markets.