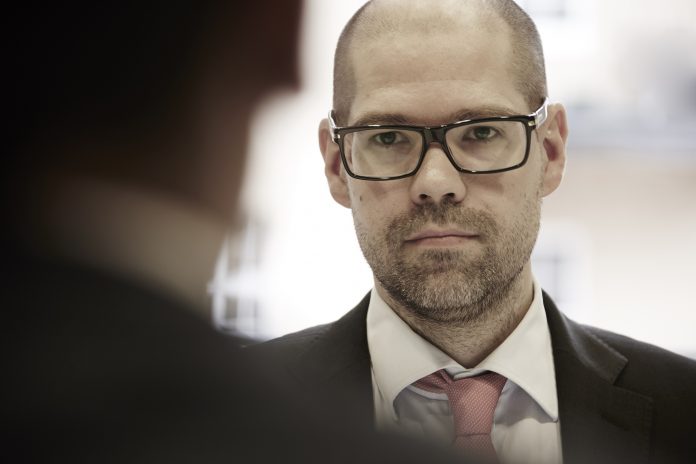 ISLAMABAD: Jon Scheiber, CEO and partner at Tundra Fonder believes the Pakistani rupee is due for another round of devaluation and said it would be interesting to see if any reforms get pushed in the agriculture, education and financial sectors in the long-term.
In an interview to Business Recorder, Mr. Scheiber said Tundra Fonder had investments in over thirty companies in Pakistan with a focus on environmental, social and governance basis.
He shared that all locals had been hired in its Pakistan office and its total number of assets under management in the country amount to $72 million, which equates to 20 percent of its overall investment.
When asked about Tundra Fonder's investments in other frontier markets and how they compared to Pakistan, Mr. Scheiber said they had invested in Sri Lanka, Kenya, Vietnam and Nigeria but Pakistan Stock Exchange (PSX) remained the most liquid amongst this group of emerging markets.
Also, according to him the Pakistani market was the cheapest. He said they identify companies with very affordable prices and having very strong domestic presence since lack of information is a major impediment in Pakistan.
When queried about his current trip to Pakistan and what he thought of it, he stated the security situation had substantially improved and had brought a Nordic group which felt comfortable moving around without any security detail.
In response to a question regarding Tundra Fonder's significant portfolio exposure in Pakistan and his views about Pakistan's market over the next six months, he predicted a risk of volatility till July till the elections get held.
He added after elections the situation would become clearer on currency front and highlighted there was a downside, considering it was a cheap market was a limited downside too.
When asked about Pakistan's possible placement on FATF's grey list in June and impact on Tundra Fonder's investments in the country, he commented it wouldn't impact them. He said the decision was politically driven and Pakistan had been placed on the list before too, which hadn't impacted its investment.