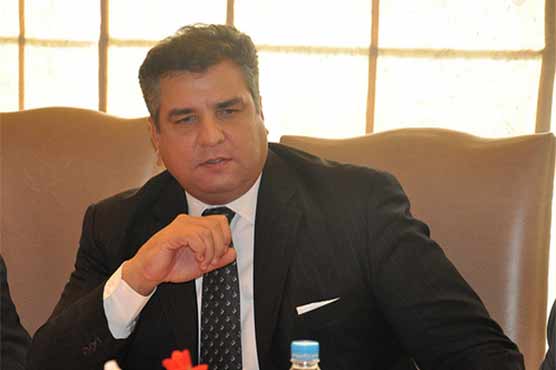 ISLAMABAD: Chairman of NA Standing Committee on Privatisation Syed Imran Ahmed Shah took his own government with iron hands over the proposed privatisation of Pakistan Utility Stores Corporation, Pakistan Steel Mills (PSM) and Pakistan International Airline (PIA).
"The plan of Privatisation of Utility Stores Corporation is not an active plan. Therefore, the briefing regarding the Privatisation of Utility Stores Corporation is not possible" he stated this in the meeting of NA Standing Committee on Privatisation.
Previously, hash words were exchanged between Federal Minister for privatisation Daniyal Aziz and Syed Imran Ahmed Shah on the privatisation issue.  The 6th meeting of the Standing Committee on Privatisation was held under the Chairmanship of Syed Imran Ahmed Shah.
Earlier Federal Minister for Privatisation briefed the Committee regarding the implementation status of previous recommendations of the meetings held on 28th February 2018. He informed about the historical background of PIACL transaction, formational of restructuring and divestment strategy and its implementation (Phase-I), facilitating private sector partnership in the core operations of PIAC leading to a successful closure of the transaction.
He briefed about the statutory provisions of PIAC (Conversion) Act, 2016 and talked about the restructuring plan of PIACL through which PIA investment, hotel, real estate etc. shall be segregated from aviation, engineering, landing and handling, TES, healthcare and flight kitchens.
He said that PIA has now turned into a white elephant for the government and added that Rs150 million losses were being occurred in the department every day. He made clear that government would do the privatisation of PIA at every cost. He added that amount of Rs150 million was wasted every day without any reason. "We were not privatising PIA but bringing new investors in this regard" he added.
Minister also briefed regarding the core and non-core liabilities of PIACL and options/modes to implement these segregations.  He briefed regarding the classification of assets and liabilities contemplated under Section 4 of PIAC (Conversion) Act.
He stated about the current status of PIAC (Transaction) and the efforts for the extension of Advisor. He also briefed about the decisions of CCoP regarding the transmission of scheme of Arrangement/Orders to PIACL, pursuant Section 4 of PIAC (Conversion) Act 2016, valuation of assets pertaining to Airline Business, advertisement Seeking Expression of Interest of Private sector partners, shareholder agreement and PC to re-engage the services of Financial Advisors under the same terms and conditions.
The Committee decided that the ministry shall be briefed regarding the privatisation of Pakistan Postal Services in its next meeting.