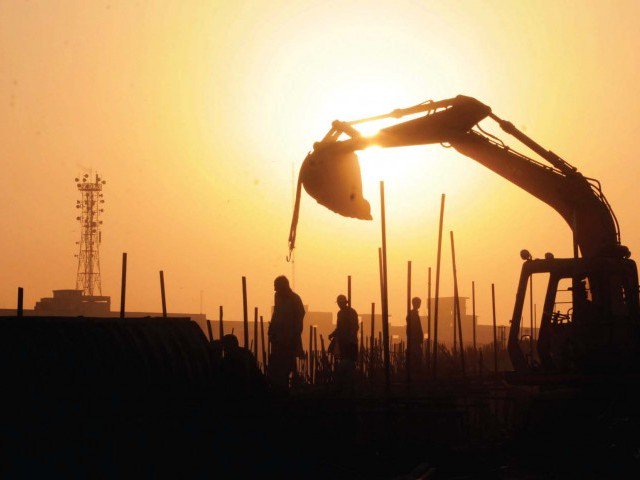 ISLAMABAD: The Ministry of Finance has recommended a Rs800 billion development budget for upcoming financial year 2018-19, decreasing it by 20 percent of what it is currently.
This cut could impede the physical progress of around 1,100 schemes, reported Express Tribune.
The Ministry of Planning, Development and Reform was officially informed by the finance ministry regarding its proposal to set the development budget at Rs800 billion for FY 2018-19, said sources in the ministry.
Adviser to Prime Minister on Finance, Revenue and Economic affairs, Dr. Miftah Ismail has stated the next FY 2018-19 budget wouldn't have an increased Public-Sector Development Programme (PSDP) budget.
Mr. Ismail has said the next years development budget would be allotted for ongoing current schemes.
But the Planning Ministry opposes this policy of allotting the budget for current schemes underway. It believes the outgoing government must provide fiscal space in macroeconomic framework for the next government to work with and launch new schemes, as per a senior government official in the planning commission.
Planning Secretary, Shoaib Siddiqui said the Rs800 billion proposed development budget set for next financial year wasn't sufficient and the planning ministry would take up the issue with the Prime Minister Shahid Khaqan Abbasi corroborating the figure above.
He added the proposed Rs800 billion development budget also includes Rs140 billion quota for non-core development projects and means would contribute to decrease of quota for important development projects.
According to sources in the planning ministry, the proposed gross development budget of Rs800 billion would reduce the speed of present projects underway which include water sector, national highways and power projects.
To determine development needs of six dozen departments, an inter-ministerial body Priorities Committee is set to start work on this in the next ten days' time.
Its first meeting is scheduled to be held on April 2nd, and planning ministry, secretaries of finance ministry and economic affairs division also participate.