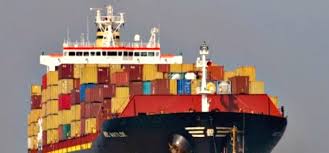 KARACHI: Experts on Thursday stated the imposition of regulatory duties on imports of non-essential imports failed to rein in the current account deficit, which according to central bank data touched $10.82 billion during July-February 2018 of FY 2017-18.
The imposition of these duties has failed to contain imports, as they kept their rising trend and impacted Pakistan's trade deficit, reported The News.
According to President, Karachi Chamber of Commerce and Industry (KCCI) Muffasir Ata Malik, the government should temporarily ban the import of luxury and non-essential items to arrest pressures on the external front.
Federal Board of Revenue in October 2017 had levied regulatory duties on imports of 731 items ranging from 5 to 80 percent, which included mobile phones as well as cars.
But this failed to stem the tide, as trade deficit rose to $24.25 billion in the first eight months of financial year 2017-18 compared to $20.09 billion in same period of last year (SPLY), as per data available from Pakistan Bureau of Statistics (PBS).
This rise in trade deficit was a major reason behind the increase in current account deficit which touched $10.82 billion during first eight months of FY 2017-18 compared against $7.21 billion in corresponding period of last financial year.
During July-Feb of FY 2017-18, imports registered an increase of 17.1 percent to $39 billion. Car imports during the period under review stood at $847 million, registering a rise of 27 percent compared to a year ago.
Also, the authorities in December 2017 revised the import policy which required duties and taxes to be paid in US dollars who sends the car.
Experts stated the decision was reversed under relentless pressure from car dealers. Mobile phone imports of Rs250 duty per set rose 15 percent to $526 million during July-Feb of FY 2017-18.
KCCI President stated the government should promote domestic manufacturing of mobile phones and investment in local car manufacturing to rein outflows of foreign exchange.
Imports remained defiant even after the central banks decision to devalue the rupee by 5 percent, which makes imported products expensive.