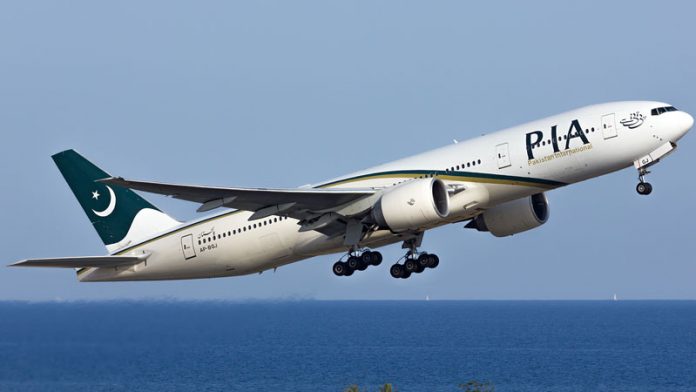 ISLAMABAD: To go ahead with privatisation of Pakistan International Airlines, the Privatisation Commission has solicited a new expression of interest (EOI) from a financial consultant for a duration of six months.
Sources disclosed that the PC would be required to engage the services of new financial advisors or re-hire previous ones for the privatisation of PIA to go forth, reported Business Recorder.
The previously hired financial advisors' contracts expired in early-October 2017. Also, the privatisation ministry had said its committed to divesting 49 percent shares of PIA and privatizing it besides separating core and non-core business of the state-owned airline in a parliamentary panel meeting held last month.
A Privatisation Commission official said six time-bound decisions taken related to PIA by PC's board were awaiting a nod from the Cabinet Committee on Privatization (CCoP) since first week of March.
Secretary Privatization Commission, Syed Irfan Ali Shah stated the selling of around 49 percent stake in the state-owned airline would be concluded at the earliest.
Also, a shareholder's agreement would be accomplished which would summarize the strategy regarding management control to be retained by the federal government in line with global practices.
Mr. Shah reiterated Parliament has given Privatisation Commission the right to conclude the PIA divestment and privatization by April 15th, 2018.
He shared the PC has to re-hire the services of financial advisors, whilst PIA needs three months to come up with a draft implementation plan provided by FA and come up with a feasible proposition.
A senior board representative from the Privatisation Commission who requested anonymity said PC had halted work on privatization of Pakistan Steel Mills (PSM), Mari Petroleum, SME Bank and PIA after appointment of ex-Chairman PC Muhammad Zubair as Governor, Sindh in end-January 2017.
He added all the working regarding privatization of Mari Petroleum, PIA, SME Bank was previously held in cabinet secretariat and asserted no meeting of the board had transpired in last three months.
The official said proceeds of Rs50 billion projected through privatization for financial year 2017-18 was not attainable.