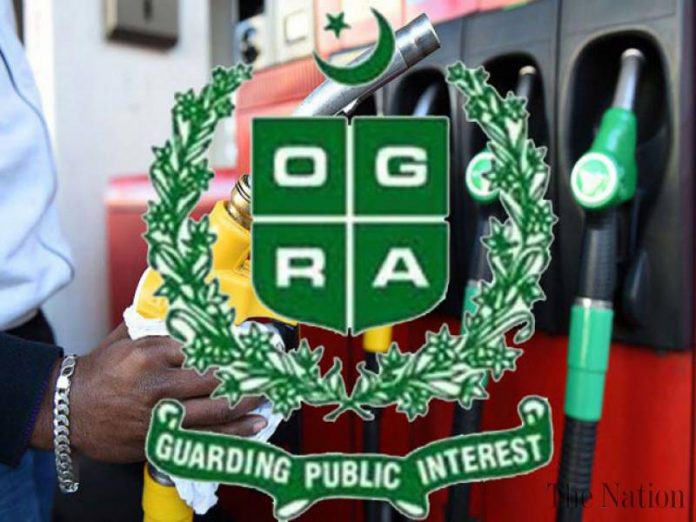 ISLAMABAD: The dispute between the Oil and Gas Regulatory Authority (OGRA) and oil industry has intensified after the latter refused to pay the annual fee until a proper notification gets issued on fee structure agreement reached in June 2017.
Both the oil industry and OGRA had been at loggerheads over a two-year quarrel regarding fee structure payable by every oil marketing, storage, pipeline and refining company, reported Dawn.
Also, both the sides had reached an official agreement to double the licence term for all oil-linked companies from fifteen to thirty years and a fee of Rs2.5 million per licence would be charged.
As per the agreement, annual fee structure would be determined by throughput sales and the market size of entities.
But the regulator and the government failed to publish a notification or a statutory regulatory order (SRO) to codify the agreement since June last year.
With a cash flow crisis abound, Ogra unexpectedly directed the Oil Companies Advisory Council (OCAC) to ensure payment of outstanding dues owed by the oil industry immediately.
OCAC which constitutes of several oil companies and refineries passed on Ogra directives to pay the fee, but the OMC's and refineries cited their incapacity to pay it due to the non-existence of a formal publicized notification.
And it was told since most of these oil companies were listed on the stock exchange, they needed to explain about such expenditures to their respective boards and shareholders.
Although, the companies including state-owned Pakistan State Oil had included provisions in their accounts for these fee payments but weren't willing to risk audit objections over unauthorized spending.
OCAC last year decided to withdraw the case against OGRA and this dispute arose in January 2016 when Pakistan Oil (Refining, Blending and Marketing) Rules 2016 were issued by the latter.
Both sides reached to an agreement, in which the oil companies licence duration has been doubled from 15 to 30 years with a chargeable fee of Rs2.5m per licence.  The annual fee structure would be contingent on throughput sales and market size of the oil company.