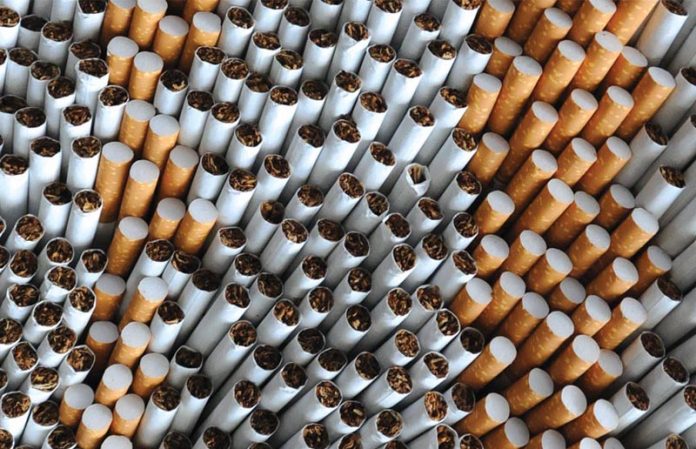 KARACHI: The Federal Board of Revenue has recommended a massive rise increase in federal excise duty (FED) on the sale of cigarettes to Rs5 per filter rod in the upcoming budget for the financial year 2018-19.
This comes in the wake of a fall in FED during the first nine months of present FY 2017-18 and sources in the tax regulator revealed a rise from 0.75 per filter rod to Rs5 per filter rod has been sought, reported PkRevenue.
Not only would this increase government revenues, but also follow guidelines of World Health Organization (WHO) to dissuade people from smoking.
The introduction of the third tier of FED on cigarettes brought in via the Finance Act 2017 had no major benefit on the revenues and caused the sale of cigarettes to double, said the FBR which demanded its dissolution.
The revenue collection from FED on cigarette sales fell 2.5 percent to Rs7.5 billion during July-March of current FY 2017-18 compared to Rs7.6 billion in the same period of last financial year.