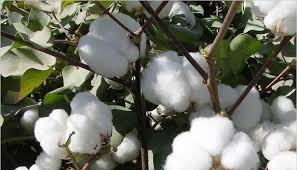 KARACHI: The country produced 11.58 million bales during the cotton season 2017-18 which closed on May 1, against 2016-17 when 10.72m bales were produced till April 15, 2017. The previous cotton season was short by two weeks.
The final cotton production figures released by Pakistan Cotton ginners' Association (PCGA) on Thursday divulged that Punjab produced 7.32m bales – up from 6.94m bales until April 15, 2017.
Sindh's performance was way better, by well over 50 million bales. The province produced 4.25m bales, significantly higher over the previous season's production of 3.67m bales.
During the extended cotton season 2017-18, textile mill picked up cotton in larger quantity – at 11.08m bales. Last season (2016-17), textile industry purchased 10.25m bales till April 15, 2017. It clearly reflects that the textile industry is heavily reliant on local cotton to a large extent, only importing lint for finer-count yarn production.
Ginners are presently holding unsold stocks of around 279,894 bales from cotton season 2017-18. Last season (2016-17) the ginners held unsold stocks of 265,597 bales up to April 15, 2017.
As the current season extended by a fortnight (April 15 to May 1), the flow of phutti during this period was recorded at 2,753 bales.