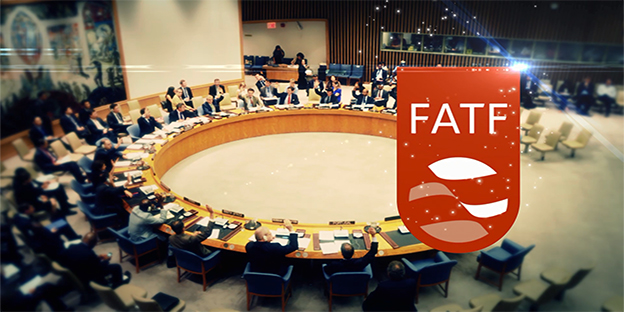 LAHORE: As time expires for Pakistan to meet Financial Action Task Force (FATF) requirements for complying with its regulations by June, Islamabad's recently introduced tax amnesty is being pushed as a major driving force aiming to end unbridled tax evasion.
Islamabad has been in a quandary since February when it was warned by FATF about being placed on its 'grey list' if it did not in three months carry out action against terror financing and money-laundering.
An article in Nikkei Asian Review published on Monday said Islamabad was under tremendous international pressure from the US and other Western countries to curb money laundering, which would require initiating major action on tax evasion.
A European ambassador in Islamabad said "The FATF threat is one of the most serious to Pakistan in many years. Pakistan has to be seen to have begun taking action against money laundering and tax evasion."
FATF deadline for Pakistan to comply with its terror financing and money laundering regulations expires next month and it is set to decide whether to place Islamabad on a greylist or black-list of nations which have been unable to curb terrorism financing and money laundering.
A senior government official while speaking to Nikkei Asian Review stated the country had to take immediate action considering the deadline of FATF was about to expire.
He added the authorities need to add more taxpayers to the tax net would also be very important.
However, a president of a private bank in Karachi believes if Pakistan got placed on the grey-list it would make it very difficult for the country to borrow on international markets.
He pointed lenders would demand a higher rate of return for a country under curbs and till there was a drastic development in terms of tax collection, Islamabad would face major issues in paying Chinese debts as well as their commercial loans in the future.
But the government found support from the head of AKD Group, Aqeel Kareem Dhedhi who said "The amnesty is one of the best things that has happened in Pakistan in many years. I think it's important for our country to give incentives of this kind which will encourage people to declare their wealth and become part of the mainstream economy."