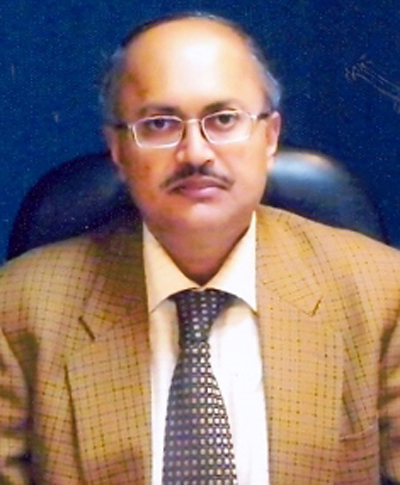 ISLAMABAD: Power Division Secretary Yousaf Naseem Khokhar on Friday jumped the government ship amid disagreements over a series of contentious matters, including K-Electric, fresh government-to-government deals for power projects and smart meters.
A grade-22 officer of the Pakistan Administrative Service, Mr Khokhar went on a 14-day leave – exactly the remaining life of the PML-N government – after spending over a year in office and just two days after a major power breakdown crippling the two provinces, including Punjab and KPK.
Informed sources said Power Minister Awais Ahmad Khan Leghari was unhappy with the lack of support from the secretary over some policy issues that he wanted to conclude under a limited tenure, but the last four to five months were rather tense between political and administrative heads of the power division.
At least four issues stood out in the tug of war – a dispute over the bidding of Jamshoro power plant, termination of advanced metering, K-Electric and a series of site-specific LNG-based power projects in Punjab on a government-to-government basis with Qatar, advocated by former Ehtesab Bureau chief Saif-ur-Rehman.
Mr Khokhar is the second power secretary to have developed differences with the government over policy issues in a sector on which the PML-N government's performance is to be judged come the general election in a couple of months.
Earlier, Younas Dagha was removed as power secretary by the government on March 31 last year after he questioned the contracts for more LNG-based power plants, particularly the Trimmu power project proposed by Punjab Chief Minister Shahbaz Sharif. Interestingly, Mr Dagha's removal also followed a series of power outages.
A source said that as principal officer of the power division, Mr Khokhar was really unhappy as to why during his visit abroad his division had written letters to the National Electric Power Regulatory Authority (NEPRA) for upward revision in the multi-year tariff for K-Electric that compelled the power regulator to enhance the company's tariff by 70 paisa per unit. The secretary is reported to have changed the power division's stance in a revised advisory to Nepra to 'protect consumer interest'. The final decision remains pending.
Differences were also reported in recent handling of the KE episode under which some wanted the existing majority shareholder to walk away with a $1 billion facility.
One of the most critical jolts to the PML-N's policy stance was the open bidding for 1,320MW coal power project at Jamshoro under public procurement rules that brought prices tumbling almost half of those under the China-Pakistan Economic Corridor (CPEC) projects.
The Jamshoro plant attracted a per megawatt EPC cost of about $0.585 million, compared to about $1.2m per unit for a similar project at Port Qasim. As a result, tariff for the Jamshoro project averages 6.38 cents per unit, compared to more than 8.35 cents for similar CPEC projects. Interestingly, the quality of the bidder was also of high calibre — Siemens of Germany — compared to Chinese technology.
Efforts were made earnestly to scrap the Jamshoro bidding before Prime Minister Shahid Khaqan Abbasi was taken on board with material evidence and the contract with Siemens was secured along with funding from the Asian Development Bank.
This in fact raised a bigger question about the very basis and cost analysis of the CPEC-related power projects by the government on the one hand and the regulatory justifications for the two sets of project approvals on the other.
On top of that, a group of Qatari investors of Pakistani origin are reported to have offered a series of government-to-government site-specific power plants at Piran Gheb, Faisalabad, Shahdra, Sukkur and so on along with LNG supply contracts. The bureaucracy has learnt a lesson from the Jamshoro bidding and is not ready this time to move on without procurement rules, while the political government is on its last leg.
The sources said the power division previously scrapped another ADB-funded programme for introduction of smart metering in selective distribution companies because some loopholes were identified in the project. The secretary is reported to have created obstacles to localisation of these advance metering devices against the desires of the power division.
There were also uneasiness over the policy about renewable power projects, particularly wind, solar and baggasse and Mr Khokhar felt it opportune to take an exit so he could protect himself and delay a series of policy decisions until the next government.
When asked for comment, Power Minister Leghari, federal secretary Khokhar and the power ministry's spokesman did not respond. Around eight to 10 federal secretaries have gone on leave over the past few days, including human rights secretary Rabiya Javeri Agha and information secretary Sardar Ahmad Nawaz Sukhera.