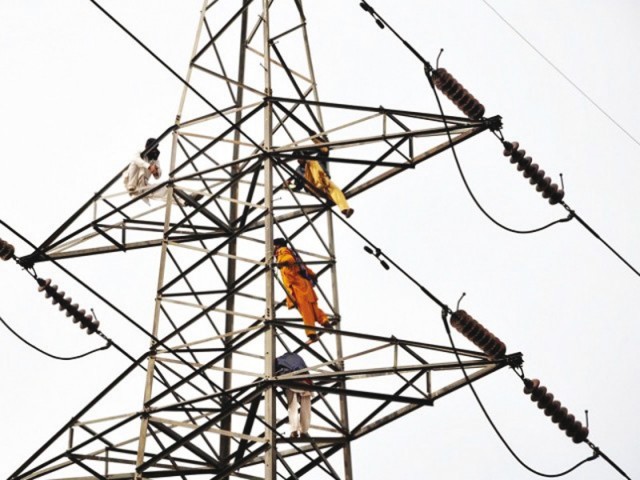 ISLAMABAD: Islamabad Chamber of Commerce and Industry (ICCI) Acting President, Muhammad Naveed Malik has called upon the government to take urgent measures to overcome the surge in power outages which is adversely affecting economic production and making the life of the common man miserable, especially in this holy month of Ramazan.
Talking to FPCCI VP Capital Office Karim Aziz Malik who called on him at the Chamber House here on Wednesday, Muhammad Naveed Malik lauded the directions of Prime Minister to power ministry for taking steps to curtail the power sector losses in order to improve overall system efficiency and power supply.
He said that as per Economic Survey 2017-18, the installed capacity of electricity in the country has improved from 22812MW in June 2013 to 29573MW by February 2018 while the outgoing government had claimed addition of over 10,000MW of electricity to the national grid during its tenure. However, he said despite these positive developments on energy front, the rising power load shedding was beyond understanding.
The Acting President ICCI said that uninterrupted power supply was the key requirement for industrial activities to flourish, but the rising phenomenon of load shedding was causing harmful consequences for the manufacturing activities that could give rise to more unemployment as well.
Muhammad Naveed Malik said the frequent load shedding of electricity would also discourage new investment as no one would be ready to invest in Pakistan without the availability of consistent power supply. He urged that government should utilize all means and resources to overcome the power crisis so that trade and industrial activities could grow smoothly.
Speaking at the occasion, Karim Aziz Malik said that the transmission and distribution (T&D) losses in Pakistan were around Rs120 billion in 2013 that have increased to Rs360 billion by 2018. It showed that no concrete measures were taken to reduce T&D losses.
He said to put the country on the path of sustainable economic growth, overcoming power loadshedding was essential and urged that the government should accord high priority to reduce power crisis in the largest interest of the economy and the general public.