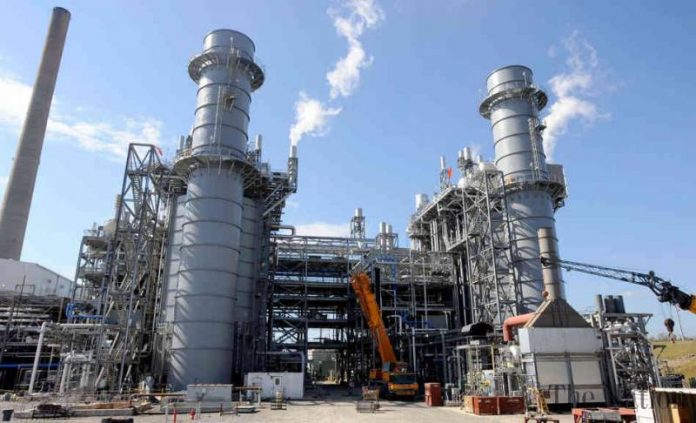 LAHORE: The commercial operation date (COD) of 1223 megawatt Balloki Power Plant has been delayed till 3rd of June, officials revealed on Tuesday.
The plant which operates on regasified liquefied natural gas (LNG) was originally slated to come online by June 10th and till Tuesday it was closed for washing a necessity after completion of a various set of trials, reported The News.
Also, it was shut for some minor repair work which was required in the machinery.
However, an official requesting anonymity shared a valve had leaked during the trial run which was being fixed.
He shared this kind of repair work takes hectic efforts since various sorts of pressures need to be sustained in the testing of required parts.
The official stated delays in commissioning and testing phase weren't surprising. He maintained the installation of the plant had been completed in record time and even after delays the commercial operation will be concluded in record time.
Reliability run of the combined cycle plants had been concluded on both liquid fuel and natural gas, the official said. He said the final performance test will be starting first on liquid fuel and then on natural gas and this procedure will take another eight to ten days.
The Balloki power plant has been besieged by teething issues but the official shared it was feeding around 1150MW of electricity to the national grid currently.
This includes power generation during Ramazan, the official added.
National Power Parks Management Company (NPPMC) stated Haveli Bahadur Shah and Balloki power projects had established new standards of speed, quality and cost.
It said these power plants were highly efficient having efficiency of 60.44 percent. NPPMC added when operated as a base load power plant, they produce cheaper per unit of electricity for consumer and concurrently reducing the power outages.
Haveli Bahadur Shah which has commenced its commercial operations and Balloki which is at its last stage of commissioning have fed 695 million units of electricity to the national grid in the time of peak demand in first half of Ramazan.
NPPMC has generated revenue of Rs6.5 billion in this period with generation cost of Rs9.3 per unit.