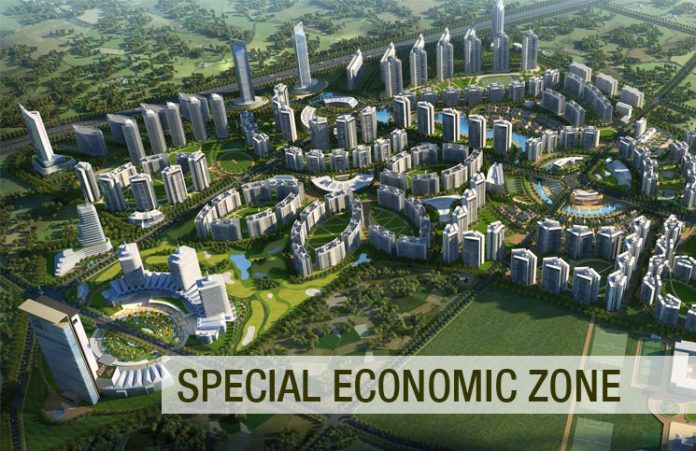 ISLAMABAD: The failure of the previous PML-N government to develop nine prioritized special economic zones (SEZs) under the China-Pakistan Economic Corridor (CPEC) has astonished interim Finance Minister Dr Shamshad Akhtar and enquired the reasons about ignoring them.
According to the 55th progress review meeting of CPEC, no development of SEZs and execution of the Mainline-I project of the Pakistan Railways is said to have taken place since the PML-N led government concluded its tenure on May 31st, reported Express Tribune.
As per sources in the planning ministry, the interim finance minister was dismayed at the lack of progress in the development of SEZs.
The sources highlighted the bureaucracy was the major impediment in the way of SEZ development.
Furthermore, the sources revealed Dr Akhtar during the meeting recommended SEZs be developed under on the public-private partnership model.
However, the recommendation is highly doubtful since CPEC was implemented under a government-to-government sovereign agreement.
The caretaker finance minister said numbers of projects initially approved to be completed under the CPEC were still undergoing design and feasibility studies.
The major development was being witnessed at Gwadar where huge investment was being made on infrastructure development.
In reply to a query, she said fast-track work on industrial zones was much needed. Previously the industrial zones failed to give the desired results for several reasons, however, a better strategy was being followed through by the Board of Investments (BoI) to ensure the success of such zones in future.
Shamshad Akhtar said that some delay has occurred in the construction of Special Economic Zones (SEZs) in the country due to lack of experience in this sector.
She said that China has experience in this sector and the world largest exporter would cooperate and help Pakistan in establishing SEZs. She added that work is underway on nine industrial zones.