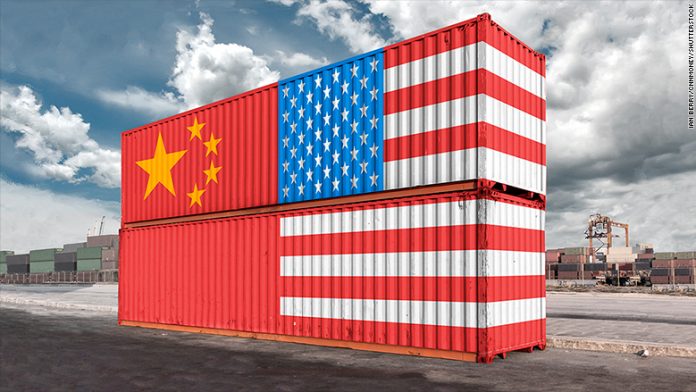 SINGAPORE / BEIJING: Asian countries have voiced concerns about the potentially devastating impact of a US-China trade war, with ministers calling for the acceleration of talks for a gigantic Beijing-backed free-trade deal that excludes the United States.
Fears that a simmering trade spat between the world's top two economies could spiral into a full-blown trade war – with painful consequences for China's neighbours – was among the topics dominating discussions at a regional summit in Singapore on Saturday. Tit-for-tat tariffs have fuelled months of tensions that were notched up Friday as Beijing threatened to impose levies on $60 billion of American goods.
The measures, which the White House ridiculed as "weak" but China said were "fully justified", came after Washington said it would increase the rate of additional tariffs on Chinese goods worth $200 billion.
The prospect of a trade war is a "real threat" to Asian countries, Malaysian Foreign Minister Saifuddin Abdullah told reporters Saturday on the sidelines of the summit.
"The threat is making many countries very concerned and… is becoming more complex," he said.
China won't accept US trade "blackmail": state media
China's state media said on Saturday the government's retaliatory tariffs on $60 billion of US goods showed rational restraint and they accused the United States of blackmail. Late on Friday, China's finance ministry unveiled new sets of additional tariffs on 5,207 goods imported from the United States, with the extra levies ranging from 5 per cent to 25 per cent on a total value of goods less than half of that proposed by US President Donald Trump's administration. The response follows the Trump administration's proposal of a 25 per cent tariff of $200 billion worth of Chinese imports.
"China's countermeasures are rational," the Global Times, a tabloid run by the official People's Daily, said in a commentary. "China will not rush to compete with US numbers," it said, echoing comments made by state television. The United States and China implemented tariffs on $34 billion worth of each other's goods in July.
Washington is expected to soon implement tariffs on an additional $16 billion of Chinese goods, which China has already said it will match immediately.