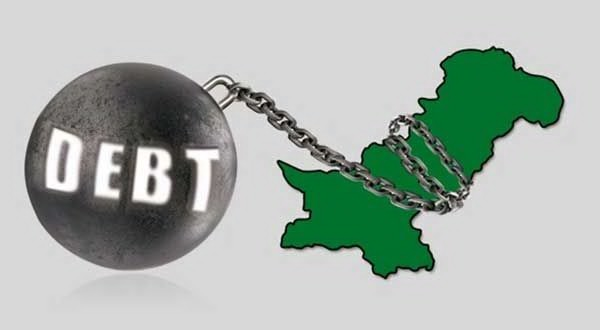 KARACHI: Pakistan's foreign debt and liabilities surged 14 percent, touching $95.097 billion for FY18, data released by the State Bank of Pakistan (SBP) revealed.
At end of FY17, the external debt and liabilities had been recorded at $83.431 billion, as the country faces problems to meet its external financing requirement, reported The News.
During FY18, Pakistan paid off $7.479 billion in external debt servicing, falling 8.19 percent from FY17.
In FY17, the foreign debt servicing in principal and interest was recorded at $8.147 billion.
According to analysts, the country opted for expensive loans from bilateral and multilateral sources in FY18 to cover its huge current account deficit.
In FY18, the current account deficit touched a record high of $18 billion and renowned economist Ashfaque Khan said he forecast it to touch $21.2 during FY19 and external financing requirement was anticipated to be over $31 billion.
Analysts said the country opted for expensive loans from bilateral and multilateral sources during the last fiscal year to finance its hefty current account deficit.
Central bank data further disclosed Pakistan's public external debt touched $75.357 billion during June 2018-end compared to $66.103 billion in the preceding period last year.
And loans from multilateral donors increased to $28 billion in FY18 from $27.605 billion in FY17.
Also, debt from floating Eurobonds and sukuk rose to $7.3 billion by end of FY18 compared to $4.8 billion in FY18.
Pakistan obtained $7.261 billion foreign commercial loans in FY18 against $4.826 billion in FY17.
Shortly after the conclusion of the general elections, Pakistan's depleting foreign exchange reserves received a lifeline when China sanctioned a $1 billion loan to provide breathing space after they had plunged to less than $10 billion in end of July.
Also, Islamic Development Bank enabled a facility of $4.5 billion for 2018-2020 to ease the import of oil and other commodities besides Financial Times reported this week China had provided a guarantee to Pakistan for providing financial backing.