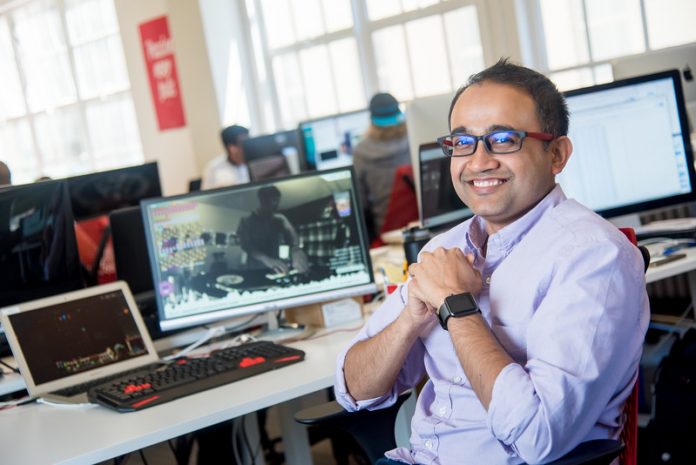 LAHORE: A US-based Pakistani Ali Moiz, CEO Streamlabs is helping people earn a living by offering a free service that helps people livestream their gameplay online—and get paid to do it.
In an interview to the Times, Ali Moiz said Streamlabs makes this possible by offering a system permitting thousands of streamers to pay their bills with virtual "tip" money donated by dedicated fans.
Moiz has been into video games since his childhood days when living in Karachi he played cult classics Prince of Persia, Dangerous Dave and Space Invaders in the early 1990's.
However, his passion for playing video games didn't wither off, as when he went to Massachusetts for university and kept on hopping from console to console.
CEO Streamlabs who is 34 years of age, still has a passion for video games and his company amassed $36.7 million in tips between April and June 2018.
Moiz said,"What gets me out of bed every morning is I think of this as we're creating jobs. "By creating consistent income for streamers that are struggling, we're enabling them to do what they love."
Twitch which is phenomenally popular with gamers is a platform designed to be a platform for content, including eSports sports tournaments, personal streams of individual players, and gaming-related talk shows. A number of channels do live speed running. The Twitch homepage currently displays games based on viewership, according to Wikipedia.
While talking about Streamlabs and its business model, Moiz said: "Streamers as a whole as a content-creating class really struggle to make ends meet because right now the advertising market is pretty small and weak."
He added, "If you're starting a livestreaming channel today and you have a handful of fans, making income is incredibly hard."
The company started gaining momentum this January when it launched an open broadcasting software (OBS), a program which permits computer gamers to stream on Twitch and other similar services.
Streamlabs believes it is set to rake in $150 million for streamers by end of this year.
The company which operates in San Francisco generates most of its revenue from its pro service, which costs $5.99 per month.
This pro service is coupled with an animation effect which surfaces every time a user follows, tips or subscribes to a channel.
Streamlabs has successfully raised $17.3 million in funding from Universal Music Group and Sequoia Capital, as per business analytics website Craft.