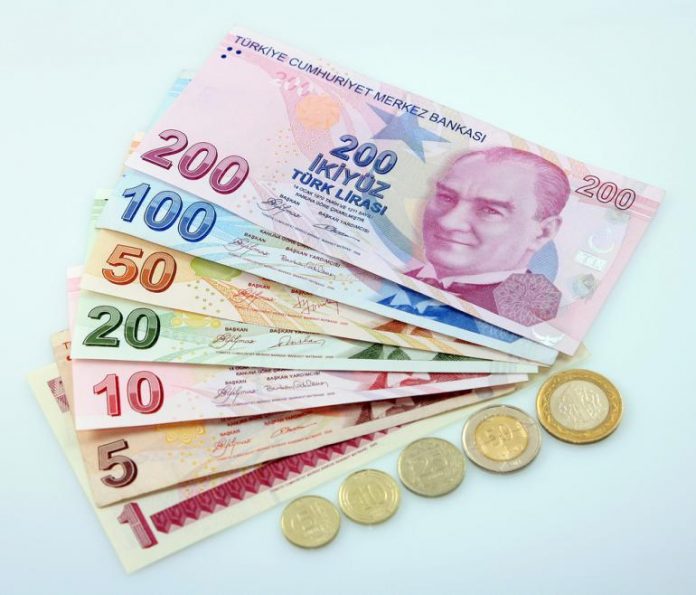 ISTANBUL: The Turkish lira firmed against the dollar on Friday after weakening in thin holiday trade this week, as a bitter standoff dragged on between Ankara and Washington over the fate of an American pastor being tried in Turkey.
The lira firmed to 6.0550 against the U.S. currency from a close of 6.0950, having weakened 1 percent on Thursday after Turkish President Tayyip Erdogan's spokesman accused the United States of waging "economic war".
Trading volumes were thin, and probably largely offshore as Turkish markets have been closed since Monday for the Muslim festival of Eid al-Adha. They will reopen on Monday. The lira closed at 6.01 last week.
"We see the measures put in place ahead of the holiday last week as more like temporary relief measures rather than dealing with the symptoms of the crisis," he said.
Despite central bank and banking watchdog steps to underpin the lira, it has weakened 37 percent against the dollar this year. The crisis is rooted in investor concern over Erdogan's influence on monetary policy and fueled by the deepening row with the United States.
In a conference call last week, Finance Minister Berat Albayrak assured investors that Turkey would emerge stronger from the crisis, insisting its banks were healthy but being ready to provide support to the sector if needed.
POLICY RESPONSE
One focus of interest for investors will be Turkey's medium-term program for the economy, which Albayrak said he would announce in the first half of September.
Also looming is a central bank policy-setting meeting on Sept. 13. When it last met in July, the bank left rates on hold, contrary to expectations, in its first policy decision since Erdogan was re-elected with new executive powers.
Erdogan wants lower borrowing costs to boost growth and investors worry that his influence over monetary policy is weakening the bank's ability to fight inflation, which neared 16 percent in July, its highest in more than 14 years.
On Monday, U.S. President Donald Trump ruled out concessions to Ankara in return for the release of pastor Andrew Brunson, who is being tried in Turkey on terrorism charges. Trump's national security adviser John Bolton said Ankara had made a "big mistake" by not freeing Brunson.
Erdogan spokesman Ibrahim Kalin responded by saying Washington must respect the legal process concerning the pastor and that Bolton's remarks showed the United States was targeting Turkey's economy.
Bolton had said he was skeptical about $15 billion of investment support from Qatar, saying it was "utterly insufficient to have an impact on Turkey's economy".