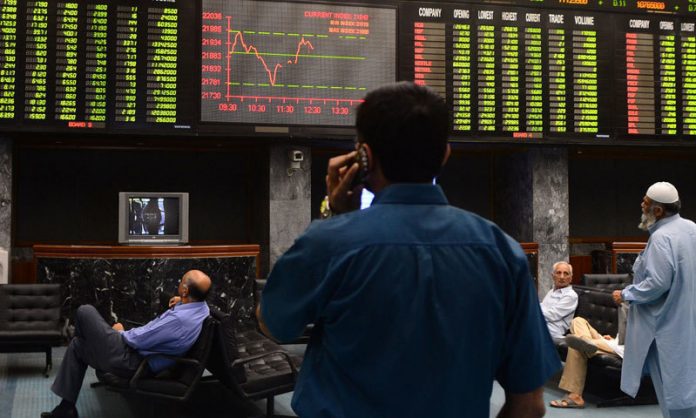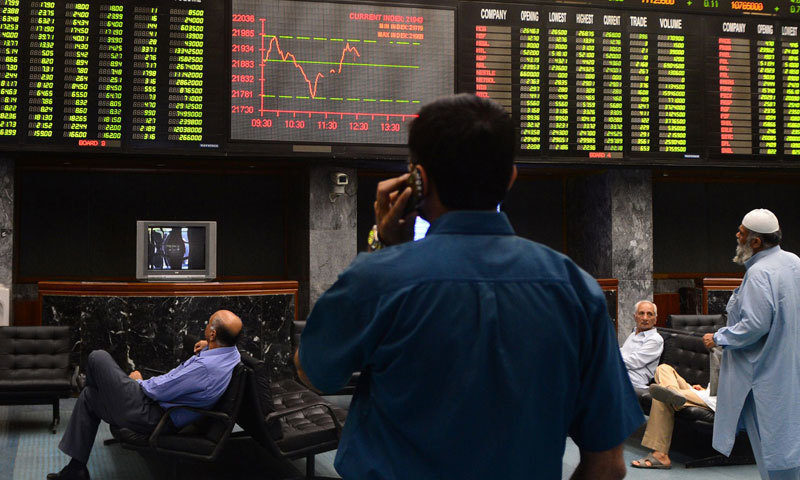 LAHORE: The Pakistan Stock Exchange (PSX), after starting the trading session leaped up in the afternoon.  Indices swayed in both directions until they finally picked their path and moved uphill whereas the volume remained low.
On the economic front, as per the data released by the Pakistan Bureau of Statistics (PBS) the inflation in the consumer price index clocked-in at 5.84 per cent YoY and 0.21 per cent MoM as compared to the 3.41 per cent YoY and 0.94 per cent in the previous year. The depreciation of Rupee against the US dollar was the major contributor in the increase in the price of the goods. Also, the surge in the inflation was led by the rise in prices of petroleum products and food related items.
The KSE 100 touched intraday high at 41778.37. The index settled higher by 171.93 points at 41,753.89. The KMI 30 index appreciated by 451.99 points and ended at 71,050.51. Whereas, the KSE All Share Index was up by 132.90 points to settle at 30,666.45.
The market volume was recorded at 126.57 million as compared to 159.21 in the previous session (a decrease of 21 per cent). K-Electric Limited (KEL +4.14 per cent) and Agritech Limited (AGL -4.51 per cent) led the volume chart for two consecutive sessions with 23.62 million shares and 12.34 million shares traded respectively. Maple Leaf Cement Factory Limited (MLCF +4.99 per cent) also managed to be amongst the volume leaders of the day with 6.59 million shares exchanged.
The cement sector clinched 1.79 per cent in its cumulative market capitalization. Market leaders D. G. Khan Cement Company Limited (DGKC) and Lucky Cement Limited (LUCK) were up by 2.01 per cent and 1.12 per cent. Maple Leaf Cement Factory Limited (MLCF +4.99 per cent) top volume leader nearly touched its upper-lock. Fauji Cement Company Limited (FCCL +1.12 per cent) and Kohat Cement Company Limited (KOHC +4.12 per cent) also ended the day in green!
The automobile assembler sector saw an appreciation of 1.86 per cent in its total market capitalization. Indus Motor Company Limited (INDU) appreciated by 2.84 per cent, Pakistan Suzuki Motors Company Limited (PSMC +3.32 per cent Hinopak Motors Limited (HINO) by 1.29 per cent. Honda Atlas Cars (Pakistan) Limited (HCAR +4.93 per cent) nearly touched its upper circuit breaker.