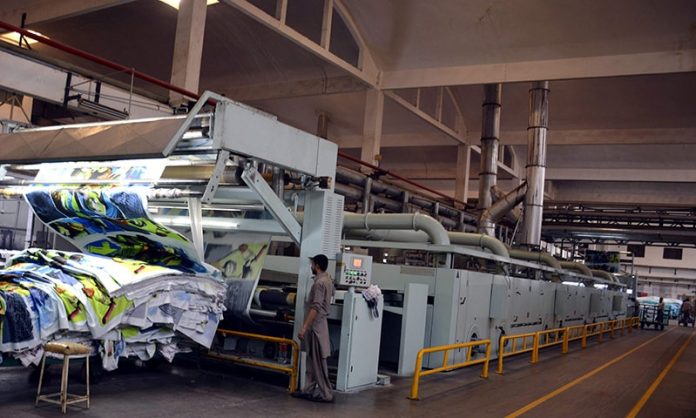 ISLAMABAD:  Finance Minister Asad Umar on Friday promised influential industrialists that the government would not raise electricity prices and would stick to its pre-election proclamation of supplying electricity and gas at regionally competitive rates to export-oriented sectors.
Patron-in-chief All Pakistan Textile Mills Association (Aptma) Gohar Ijaz said the finance minister had agreed their government won't raise electricity and gas prices for the industries, reports Express Tribune.
Mr Ijaz told the finance minister had given assurance to the delegation that it would honour its commitment given in the Pakistan Tehreek-e-Insaf's textile policy.
As per the policy, electricity would be provided to industries at 7.5 US cents per unit and gas will be supplied at 6.5 US cents per mmbtu.
Moreover, APTMA patron-in-chief said Mr Umar had committed to keeping prices at the promised level and the government would find a solution by either providing a subsidy from the budget or cross-subsidizing the industries.
Ironically, in a meeting of the Economic Coordination Committee (ECC), the power sector regulator said electricity prices may be raised by around 33 percent to Rs15 per unit.
If the prices were to remain unchanged for the export-oriented sector, the government would be compelled to either pass the buck of the tariff increase to other consumers or take a major hit on the budget.
Separately, the Oil and Gas Regulatory Authority (Ogra) has proposed an increase of up to 186 percent in gas prices.
And state-owned gas utilities have been voicing their reservations over the higher purchase price than their average sale price, contributing to a major deficit in their revenues.
Mr Umar requested the Aptma delegation to resolve other sector-linked problems in a meeting with Adviser to the Prime Minister on Textile and Industry Abdul Razzak Dawood.
As per an official handout of the finance ministry, Mr Umar informed the Aptma delegation that supporting the export-oriented sectors in any possible way was his foremost prerogative.
He said all possible cooperation would be extended in this regard by the government.
Furthermore, the handout stated Aptma deliberated regarding several issues related to gas and electricity pricing and recommended withdrawal of customs duty and sales tax on raw material import, an extension of duty drawback scheme for five years and preserve a market-based exchange rate.
Also, the finance minister told the delegation that his government would extend full support for the uplift of the export-oriented sector on the stipulation the sector met all its commitments for increasing exports, bringing in much-required foreign exchange and wouldn't be supportive of anyone indulging in tax evasion.
He informed the delegation that news circulating regarding the increase in gas and electricity prices had been misreported in the media and no such decision had been taken by the government, said the finance ministry.