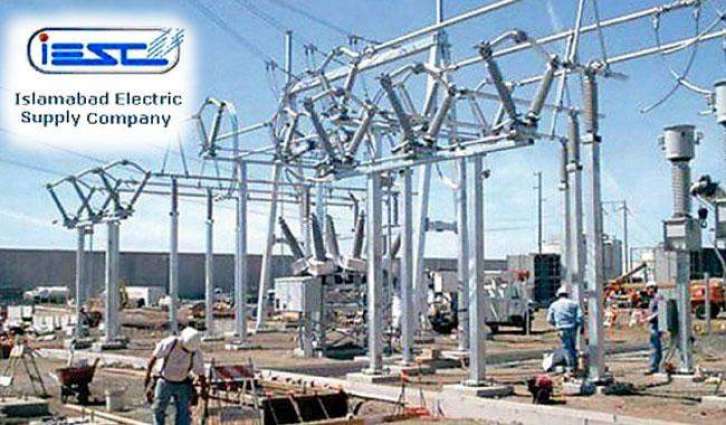 ISLAMABAD: The Islamabad Electric Supply Company (IESCO), while adopting a pick-and-choose method, has allegedly appointed 168 persons on grade 1 to 15 without any advertisement, tests or interviews, said sources.
Sources in IESCO disclosed to Pakistan Today that 168 persons have got appointments in various grades starting 1 to 15 on various posts including Assistant Line Man (ALM), Bill Distributor, Meter Reader, Audit Assistant, Commercial Assistant, Surveyor etc.
They said these 168 newly appointed persons have been asked to submit medical fitness certificates before reporting for duty. The top management of IESCO, company's Board of Director/s (BoD), senior office bearers of CBA union of IESCO are all allegedly involved in this scam of recruitment, informed sources.
Official sources in IESCO, on condition of anonymity, said that the honourable courts of the country in various writ petitions have categorically directed the government to issue advertisements before filing a position for jobs in the government.
However, recent recruitments in IESCO are in allegedly in violation of the court directions. They said that 168 appointments on BPS 1-15 were made on 20 per cent employee quota and on an open merit basis, said officials
An available copy of documents has transpired that IESCO has offered appointments to 168 candidates of various categories under BPS-1-15 against general and 20 per cent IESCO employees' children's quota.
All selected candidates are bound to obtain medical fitness certificate from WAPDA Hospital, Rawalpindi before reporting for duty.
Deputy Director HR (Human Resource), IESCO in a letter, dated 4 September 2018 to Medical Superintendent WAPDA Hospital, Rawalpindi, has requested to issue Medical Fitness Certificate to 168 candidates after fulfilling the required formalities.
A senior official at IESCO on condition of anonymity said that these appointments were made in IESCO as the power utility was in dire need of more staff. He said in last year May, IESCO offered 1561 appointments and these candidates had joined the power utility in January and February 2018. These 168 appointments were part of IESCO's demand for more staff to the government, said the official.
It is worth mentioning here that IESCO has offered appointments to 71 ALM, 18 Meter Reader, 18 Bill Distributor, 2 Commercial Assistant, 5 Audit Assistant, 13 Sub Station Attendant, 3 Cable Joint Helper, 7 Store Helper, 7 Chowkidar, 2 Driver, 3 Mali, one Surveyor, one Tracer, and 8 Naib Qasid etc.