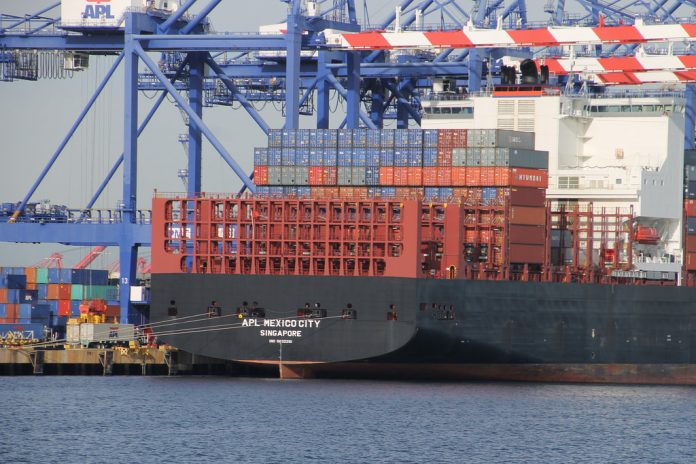 ISLAMABAD: The Senate Standing Committee on Petroleum has voiced annoyance over exorbitant demurrage payments by the state-owned Pakistan State Oil (PSO) in the last five years.
A hearing of the Senate Standing Committee on Petroleum was held on Thursday in which the PSO Managing Director Jahangir Ali Shah shared demurrage payments as a percentage of imports increased to 0.48 percent in FY18 from 0.3 percent in FY14, reports Express Tribune.
According to Mr Jahangir, this was attributable to the congestions caused at the two seaports of Pakistan.
But the committee chairman pinpointed the demurrage costs paid by PSO had increased 10 times and had risen to $20.4 million in FY18 from $2.5 million in FY14, which needs to be reined in, he said.
Mr Shah told the committee that PSO was in the process of raising its storage capacity at Keamari and connecting Karachi Port with Port Qasim via a pipeline.
He informed the committee that PSO was in the process of developing new storages across Pakistan and will increase its existing fuel storage capacity from 1 million tons to 1.27 million tons.
The PSO MD blamed the Oil and Gas Regulatory Authority (OGRA) for the high demurrage cost, stating the regulator gave new licences to oil marketing companies (OMCs), however, the majority of them didn't possess the storage capacity.
He added this had created impediments in PSO's business.
However, the Ogra Chairperson Uzma Adil challenged the assertion of the PSO MD and said the regulator issued licences to OMCs after they had met all requirements which included the construction of storage capacity.
Consequently, the committee chairman instructed the Ministry of Energy (Petroleum Division) director general to look into this matter regarding OMCs storage capacity and present a report in two months.
Also, the committee chairman instructed the Ogra chairperson to undertake a special audit in this regard.
The PSO MD told the committee OMCs were importing petroleum products without having sufficient storage capacity and didn't have any facility to transport goods quickly.
As a result, oil remained stuck at ports for longer durations which caused PSO to pay higher demurrage costs.
Mr Shah told the committee that PSO's storage capacity at ports stood at 60,000 tons and an additional capacity of 50,000 tons would be available soon.
In response to a query, MD PSO said demurrage costs were being paid out of the company's profits and wasn't collected from consumers.