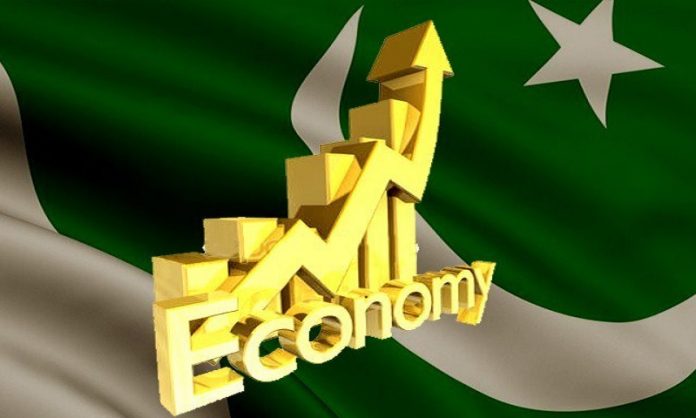 ISLAMABAD: The government has lowered all its macroeconomic targets and forecast economic growth will slow down to 5.2 percent during the current financial year 2018-19.
The International Monetary Fund (IMF) team arrived in Islamabad on Thursday and the government shared its revised macroeconomic indicators with it, reports Express Tribune.
The IMF team is on a week-long visit to Pakistan and the staff delegation is being led by its Mission Chief to the country Harald Finger.
The staff delegation of the IMF met Finance Minister Asad Umar on Thursday and begin the process of talks.
The government has forecast current account deficit at around 4.9 percent of gross domestic product (GDP) or roughly $14 billion.
The IMF staff delegation visit to Islamabad could be a precursor to official programme talks, however, the government has rebuffed reports that it is seeking another bailout from the Washington-based lender to manage with the external sector challenges.
However, sources in the finance ministry told that if Pakistan officially seeks an IMF bailout, a rise in interest rates and further devaluation of the rupee could be the Washington-based lenders' prior actions.
The IMF delegation was apprised due to unchaining of tight fiscal and monetary policies, the economy would slow down during current FY19, said sources in the finance ministry.
Moreover, the Pakistani authorities have forecast the economic growth rate at 5.2 percent against the original target of 6.2 percent, the sources shared.
And the IMF has not yet been informed about Pakistan's revised assessment of 5.2 percent economic growth rate, the sources said.
The government has attributed fiscal squeeze and low output in agriculture and manufacturing sectors as the major factors for the slowing of the economy.
But the agriculture sector is now projected to grow at roughly 3 percent compared to the original target of 3.8 percent and the industrial output has been forecast at around 5.8 percent against an original target of 7.8 percent.
The sources said the services sector which comprises 60 percent of the total national output could also experience a slowdown to nearly 5.7 percent.
Also, the sources revealed that due to rising interest rates and devaluation of the rupee and imposition of new taxes had caused the government to revise its inflation target upwards to 6.5 percent, which is in line with ADB's assessment.
Mr Umar is said to have apprised the IMF delegation that after bringing in fiscal measures in last week's mini-budget, the government was working on a new structural reforms programme.