LAHORE: If you're interested in technology, or how technology works, you must have come across the term – Internet of Things (IoT).
IoT may sound like a term taken out of a high school IT textbook. However, it's much more than that and has real implications in our daily lives with technology giants such as IBM, Dell, Microsoft, Sony, Apple, Samsung, and Facebook doing everything they can to fully utilize its potential to make our lives easier and more convenient.
In the first part of this series, you will come to know the basic idea of IoT, and how it can impact your daily life. The second part in the series will elaborate on some of the known IoT based projects being undertaken in Pakistan.
For the unaware:
The Internet of Things (IoT) is essentially a system of machines or objects embedded with data-collecting technologies so that those objects or devices can communicate with one another.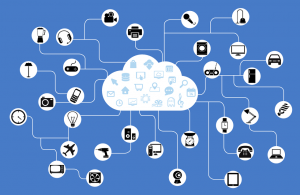 These devices include everything from mobile phones, lamps, television, wearable tech devices, fridges, and coffee machines.
Gartner, an analyst firm estimates that by the year 2020, there will be over 26 billion connected devices. Others estimate that this number is already hovering around 100 billion.
Reality: IoT allows for virtually endless connections, and hence, limitless opportunities for devices to be connected with each other – and essentially perform tasks and functions which make lives easier for all of us.
Here's how IoT has real-life implications for all of us not living inside a cave.
Usability and Efficiency
The Internet of Things allows for devices to be connected with each other. This means that instead of one, multiple devices are performing functions to make tasks easier.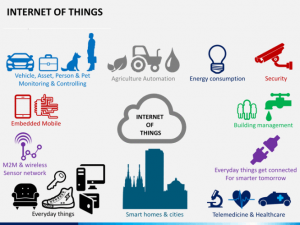 For example, sources in Telenor Pakistan recently revealed that the company was looking to work on IoT and connect car tracking systems with traffic lights in major cities such as Karachi, Lahore, and Islamabad. This means that a device (car), will be able to connect with another device (traffic light), and send the user of the vehicle crucial information regarding the status of traffic well before the user is at that stop. Furthermore, the user, through cameras installed on traffic lights, can remotely view the situation of the traffic.
Data and Statistics
With multiple devices connected to perform functions, the amount of data used, gathered, and shared between them is astronomical. For example, a US based healthcare IT company with a mission to become a paperless organization utilized IoT by connecting its medical software used by healthcare practitioners with software used by pharmacists, and machines used in laboratories. This means that the healthcare IT Company has complete data of a patient, including his/her diagnosis, prescribed drugs being administered, tests taken, and the duration and frequency of medical checkups, along with payments made.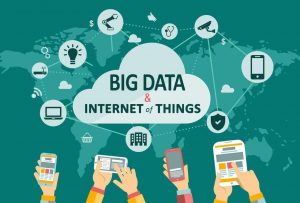 In this case, IoT made it easier for the company to garner useful statistics on the patient, and the patient can receive a better, and more comprehensive report on his/her dealings with the company and healthcare practitioners such as the doctor and pharmacist.
Privacy and Security
Privacy has become a major debate in today's era, with companies increasingly being questioned over their intentions to gather and share personal user information such as phone numbers, addresses, demographics such as age, income level etc.
With IoT at the centre, companies have greater responsibility to protect user data, and better insights for the betterment of the user.
For example, Careem was recently hacked by cyber criminals. The hackers had complete access to user information such as phone numbers, addresses, names, credit card information, payment history, and ride history. In  the immediate aftermath of the hack, the company had no real idea of the level of access the hackers had on the company's millions of users in different countries. When an mobile phone application is connected through different devices, such as another mobile phone and a backend server that maintains data for captains and riders – it is crucial for the businesses not only to streamline the flow of this data, but also to protect this data for external sources such as hackers.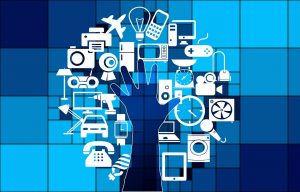 Taking the example of the healthcare IT company mentioned above, if the record of the patient falls into the wrong hands, or if the patient is a popular personality such as a celebrity or a politician, patient records can then be shared with the public, or even tweaked to make it look like the patient had another disease – disabling the patient from upholding a public office or damaging his/her reputation in the eyes of the public.
The next part in this series will elaborate on IoT based projects being run in Pakistan. Stay tuned.