With a reported user base of more than 1.5 billion by February 2018, WhatsApp is one of the most popular messaging applications available today.
The app allows users to send text messages, make voice and video calls, share images and other media such as documents, contacts, and user location.
WhatsApp was founded in 2009 by Brian Acton and Jan Koum, both ex Yahoo! employees as an alternative to expensive SMS services.
Users can upload their contact book and message anyone who has the app installed, at zero cost. It is available for iPhones, Androids, Blackberries, Windows Phones, Nokia phones and, most recently, desktops.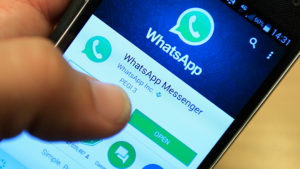 WhatsApp, a pun for "What's up?" became popular because its encrypted messages were stored on users' smartphones instead of company servers – making the service more private and secure.
After five years in existence and a bit of wooing from Facebook CEO Mark Zuckerberg, Facebook Inc purchased WhatsApp in February 2014 for $19 billion when it had a user base of $400 million.
In February 2018, WhatsApp had 1.5 billion users and was Facebook's second-biggest property. It has since surpassed Facebook's messenger and Instagram, the third and fourth biggest properties.
So how does WhatsApp make money?
Unlike most other applications, WhatsApp does not earn revenue through advertisements. Whatsapp was developed as an ad-free platform with a focus on providing great user experience – and ads significantly damage that user experience.
The founders of the company wanted to create an instant messaging platform for users and not for large corporate entities to place ads. However, at the same time, they had to pay their bills as well.
$1/year subscription service – Still a mystery for many
Subsequently, WhatsApp decided to come up with the paid version of the application where they charged an annual subscription fee of $1 from users.
In January this year, the company announced that it's ditching its $1 annual subscription fee, and will instead monetize by developing a service that allows companies to communicate with their customers through the app.
WhatsApp co-founder Jan Koum revealed another reason the company's ditching the $1 fee across the board. Some people, particularly those in developing markets, don't have credit cards and therefore are physically unable to pay the $1 fee. This is why WhatsApp was already waiving the $1 annual fee in many countries, including India, and this also helps explain why in the App Store description it says somewhat enigmatically that it "may" charge after the first year, reported VentureBeat.
Basically, some people paid and some didn't.
It turns out that whether you've been required to pay WhatsApp's annual fee or not depends very much on when you joined the service, and even on what country you live in.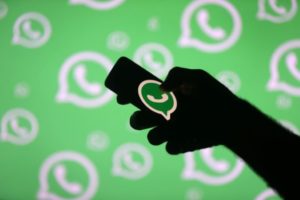 The next strategy of the founders was to position the brand as an instant messaging application. This required them to focus on gaining as many users as they could. This strategy of creating a network first and money after proved to be very beneficial because Whatsapp was acquired by Facebook on February 2014 for $19 billion and all the employees were put to Facebook payrolls including Koum, who is now a part of Facebook's board.
New leadership, a different revenue model
In January 2018, WhatsApp announced it would start allowing small business accounts to communicate through the WhatsApp Business application – an application that has over 3 million active users. Chief operating officer Matt Idema said at the time that the WhatsApp intends to charge businesses in the future.
In May 2018, the co-founder of WhatsApp said he was leaving the company in a loss of one of the strongest advocates for privacy inside Facebook.
Jan Koum's plan to exit came after clashing with the parent company over WhatsApp's strategy and Facebook's attempts to use its personal data and weaken its encryption.
"It's been almost a decade since Brian and I started WhatsApp, and it's been an amazing journey with some of the best people," Koum, WhatsApp's chief executive, said in a post on his Facebook page referring to co-founder Brian Acton.
Facebook has new plans for WhatsApp. There are plans for partnerships with certain companies which include banks, e-commerce stores, and other business service providers which communicate to the users usually through text and calls.
These new partnerships will result in businesses contacting users through the WhatsApp messenger.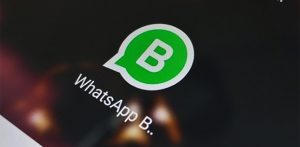 WhatsApp has even launched its beta WhatsApp Business application which lets users build their business profile and become a verified business on WhatsApp. The verified businesses can create their business profile along with certain important links to their website or Facebook page, set up auto responders, can even link their landline numbers with WhatsApp.
Adding it up…
However, it all still doesn't add up does it? Why did Facebook pay $19 billion for an app that doesn't have a robust revenue model?
The world's most valuable football teams including Manchester United, Real Madrid, and Barcelona, according to a report by Forbes, are respectively worth $4.12, $4.09, and $4.16 billion each.
How come WhatsApp is worth $19 billion to Facebook?
Facebook, by acquiring WhatsApp has access to more than 1.5 billion users. Such a massive volume opens the door for revenue, at some point, in some form – we will have to wait and see.
It's not about how the app makes money now. It's about whether or not it can make money when the right monetization strategy is put to place.
Whether Facebook overpaid for WhatsApp or not, the fact is that the app has a growing revenue stream with tremendous room and potential to grow.
Given the app's popularity and user-base, WhatsApp has immense potential to generate revenue under the new leadership which might not be as anti-advertisement than its original founders.
For a company that paid $19 billion to acquire the messaging service, Facebook will have its sights on creating a strategy that generates revenue without damaging the sanctity of the app – privacy and the zero ad policy.
TL;DR
For those who want the direct answer, WhatsApp used to make money through its $1 per year subscription service. However, since it scrapped that service, it does not have any revenue model at the moment, and is running free of cost. The new management, under the umbrella of Facebook, is expected to come out with a monetization strategy that will result in revenues streaming in from our favourite online messaging service. It is already testing digital payments systems in some parts of the world, and has also launched a beta Business app for businesses to connect with their customers. Therefore, there is no quantifiable answer to the question as Facebook does not share WhatsApp's data with the public.