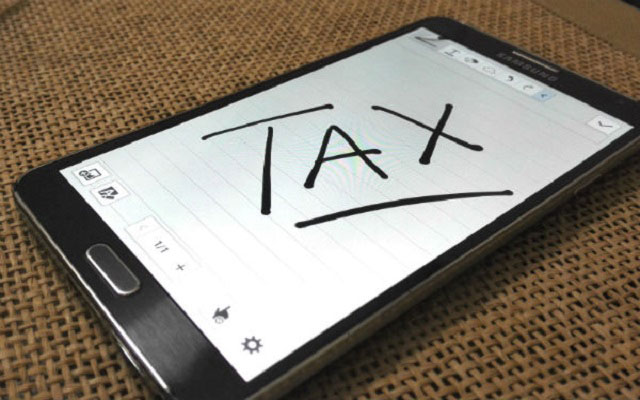 ISLAMABAD: Regulatory duty is set to be introduced for unregistered used mobile phone sets contingent upon which category they fall in.
According to a report in Dawn, blocked mobile phones will only be permitted to be unblocked following payment of RD alongside a penalty at the nearby customs point.
It has been projected the imports of illegal phones in the country cause roughly $1.5 billion in revenue losses to the public exchequer on a yearly basis.
Analogous to this, the legal imports of mobile phones clocked at $847.656 million in FY18 and in the past few years, legal imports fell from $1 billion due to a rise in customs duty.
Also, it has been noted that the majority of these refurbished and used mobile phones are being smuggled into Pakistan via various channels will be blocked through Device Identification, Registration and Blocking System (DIRBS) mechanism.
An official source revealed that from November 15th onwards every consumer would be required to SMS the International Mobile Equipment Identity (IMEI) number printed on the box of a new handset to 8484.
As a result, the consumers will get a reply informing them if the set is compliant with the DIRBS or not.
If the handset is non-compliant, a message will be sent to the consumer intimating them to pay the customs duty alongside penalty within two months.
If done, this would enable all unregistered mobile phones to become usable.
As per the Pakistan Telecommunication Authority (PTA), around 160 million compliant and non-compliant mobile devices were working on every network before the launch of DIRBS.
However, the sources said the authorities are working on deciding regulatory duty rates for used mobile phones to be announced after go-ahead of the federal cabinet.
And three different summaries are set to be forwarded to the cabinet soon and they will be put forth by the information and technology department, commerce division and the Federal Board of Revenue (FBR).
Presently, the FBR has announced revised rates of regulatory duties for the import of new mobile handsets and the rate is Rs250 per mobile set having worth less than $60.
Also, the rate of regulatory duty is 10 percent of the value of the mobile handset if its value is between $60-$130 per set and will be 20 percent if it not over $130 per set.
Moreover, the source disclosed the rates of regulatory for used mobile phone handsets will be computed taking their value into consideration.