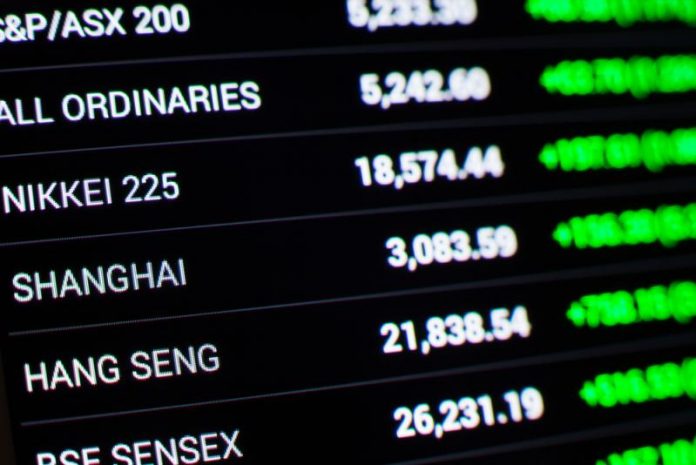 SINGAPORE: Shares were mixed in early trading in Asia on Friday on revived concerns over the prospects for a breakthrough in trade tensions between the U.S. and China.
KEEPING SCORE: Japan's Nikkei 225 index lost 0.4 percent to 21,717.57 and the Hang Seng in Hong Kong gave up 0.5 percent to 25,967.01. South Korea's Kospi rose 0.2 percent to 2,091.63 while Australia's S&P ASX 200 was flat at 5,737.50. The Shanghai Composite index edged 0.1 percent lower to 2,664.81. Shares in Southeast Asia were mostly higher.
WALL STREET REBOUND: Gains for technology companies and banks helped reverse an early slide for U.S. stocks Thursday, breaking a five-day losing streak for the market. The S&P 500 index rose 1.1 percent to 2,730.20. The Dow Jones Industrial Average gained 0.8 percent to 25,289.27. The Nasdaq composite climbed 1.7 percent to 7,259.03 and the Russell 2000 index of smaller companies picked up 1.4 percent to 1,524.12.
CHINA-U.S. TRADE: Thursday's U.S. market rebound coincided with a Financial Times report citing unnamed sources that said the United States' trade representative, Robert Lighthizer, has told some executives that a planned escalation in January of U.S. tariffs on imported goods from China are now on hold. The Trump administration has imposed a 10 percent tariff on $200 billion of Chinese goods over complaints Beijing steals or pressures foreign companies to hand over technology as the price of market access. That tariff had been due to rise to 25 percent in January. Another $50 billion of Chinese goods already is subject to 25 percent duties. Beijing has responded with penalty duties on $110 billion of American goods. Washington and Beijing resumed talks over their spiralling trade dispute this week ahead of a meeting between President's Xi Jinping and Donald Trump, China's Commerce Ministry said Thursday.
BREXIT: Major European stock indexes closed mostly lower on Thursday following a flare-up in discord over British Prime Minister Theresa May's plan for Britain's departure from the European Union next year. She persuaded a majority in her Cabinet to back an agreement that would allow Britain to stay in a customs union while a trade treaty is negotiated, but the deal faces an uncertain fate in Parliament and two of her Cabinet ministers, including the Brexit minister, resigned in protest. The disarray surrounding the process sent the pound lower and hit British bank stocks. Barclay's slid 5.1 percent to $8.54 and Royal Bank of Scotland slumped 8.9 percent to $5.93.
ENERGY: Benchmark U.S. crude oil rose 20 cents to $56.66 per barrel in electronic trading on the New York Mercantile Exchange. It added 0.4 percent to settle at $56.46 a barrel on Thursday. Brent crude, used to price international oils, gained $24 cents to $66.86 a barrel. Despite the latest uptick, U.S. crude oil is still down about 13.5 percent for the month.
CURRENCIES: The dollar slipped to 113.40 yen from 113.64 yen on Thursday. The euro strengthened to $1.1341 from $1.1326. The pound steadied at $1.2790, up from $1.2771.