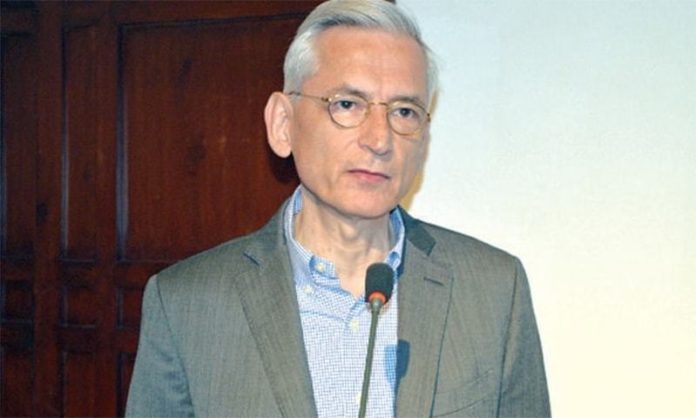 French Ambassador Marc Barety said that the French businessmen are willing to explore different sectors of Pakistan's economy for investments.
Talking to Senate's Acting Chairman Saleem Mandviwala in Islamabad, he expressed satisfaction on the overall security situation in Pakistan, which, according to him, has improved significantly.
The acting chairman welcomed the remarks of the French envoy, saying that trade volume between the two countries needs to be increased and trade chambers could play an active role in this regard.
He said the trade associations should be connected to their respective counterparts so that investment opportunities could be explored and bilateral trade could be enhanced.
Mandviwala said Pakistan values its bilateral relations with France and desires to further expand the same through enhanced interactions at parliamentary and other levels.