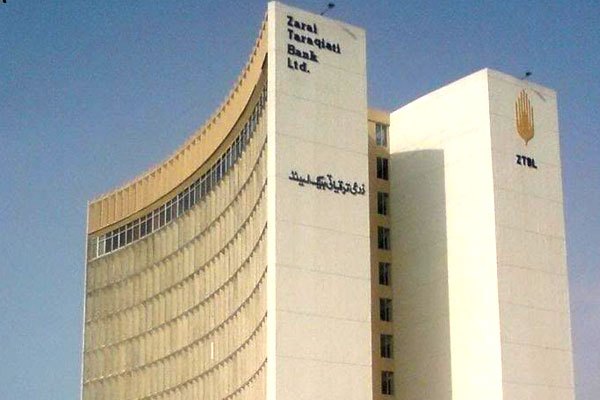 ISLAMABAD: The federal cabinet will consider the summary of appointment of President and CEO Zarai Taraqiati Bank Limited (ZTBL) in its upcoming meeting, it was learnt reliably.
Documents stated that the Ministry of Finance after the consultation of State Bank of Pakistan (SBP) has finalised three names for the slot of President and CEO ZTBL.
Finance Ministry has shortlisted the name of Adnan Ghani, Muhammad Shahbaz Jameel and Sheikh Aman Ullah.
The slot of President ZTBL Bank fell vacant after the termination of former President and CEO ZTBL Syed Talat Mahmood in October last year and the government had given the acting charge to Sheikh Aman Ullah.
Sources said that the central bank has not included the name of Adnan Ghani in the panel of professional bankers as he has primarily served in trade-related banking; besides this, he has also declared that he has dual nationality.
In addition to this, Muhammad Shahbaz Jameel is serving in Bank of Khyber (BoK) as Executive Vice President and has 24 years of diverse experience at leading multinational financial institutions.
Furthermore, the Acting President Sheikh Aman Ullah is from the bank and has been serving as Senior Executive Vice President ZTBL.
Sources said that all the candidates are hot favourites but Shahbaz Jameel has an edge over the others since he is serving in BoK.
Moreover, it is speculated that the issue of dual nationality and central bank's remarks can go against Adnan Ghani's appoint, however, the cabinet can give the approval as a special case after the apex court's decision on dual nationality. The court had ruled that cabinet could appoint a dual national as a special case.
Sources said that ad-hocism is prevailing in state-owned banks, as the Finance Ministry did not notify National Bank of Pakistan (NBP) President's name despite the fact that the cabinet had given approval for his appointment.
Similarly, the slot of President and CEO First women bank is also vacant and currently, Naushaba Shahzad serving as the Acting President.
Attempts were made to contact the Ministry of Finance Spokesperson Dr Khaqan Najeeb for comment, however, he did not respond.