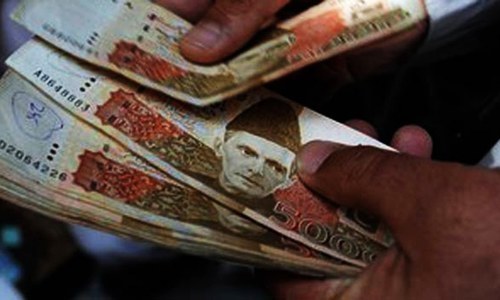 ISLAMABAD: A raid on a car showroom in Karachi by income tax officers on Thursday unearthed a major case of tax fraud and arrested Aamir Sodagar.
According to a report in an English daily, in light of the enquiry, it came to light that the real owner of the Toyota Central Motors showroom in Karachi named Saleem Habib Godil had invested a big sum in the name of the employee Aamir Sodagar, who is being paid a salary of Rs26,500 monthly.
During the enquiry, the owner Mr Godil of the showroom wasn't present at the premises and later his lawyer assured that he would appear before the appropriate officer on Friday to get the warrants and file sureties according to the law.
A team of senior income tax officers has been set up to commence an operation against tax evaders and Thursday's raid was the start, according to Chief Commissioner Corporate Regional Tax Office, FBR, Karachi.
Aamir Sodagar is said to have admitted before the tax officers that he didn't possess any financial resources to acquire property worth Rs110 million.
He stated he has no source to have a stake in the company Airport Limousine Service and shared that he has been employed as a sales executive in the showroom.
The amusing part is Mr Sodagar was shown to be the director of Airport Limousine Service, which he denied before the tax officers.
However, the enquiry into the case shows Mr Godil hadn't declared all these properties in his wealth statement, which is equivalent to the hiding of income to evade eligible taxes.
Further enquiry has been started into the case by the Federal Board of Revenue to ascertain the amount of tax evasion.