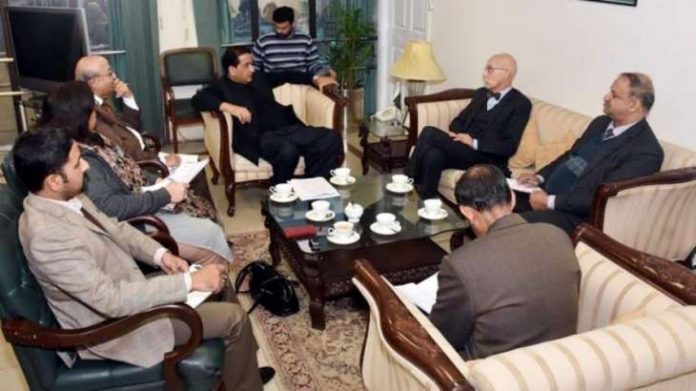 ISLAMABAD: The International Union for Conservation of Nature (IUCN) and European Union would invest €14 million euros in Balochistan for water conservation.
European Union Ambassador to Pakistan Jean-Francois Cautaian and IUCN Country Representative Mahmood Akhtar Cheema expressed this resolve during a meeting with Advisor to Prime Minister on Climate Change Malik Amin Aslam.
The advisor briefed the delegation about the ministry's performance in environmental protection and conservation. The delegation was also apprised about the "Recharge Pakistan Project" which aims to raise the underwater table by conserving floodwater in the right and left banks of Indus River reservoirs. The water could be utilized for domestic as well as horticulture purposes.
IUCN country representative Mahmood Akhtar Cheema said that IUCN is working in natural resource management, water resource management and community awareness on water conservation.