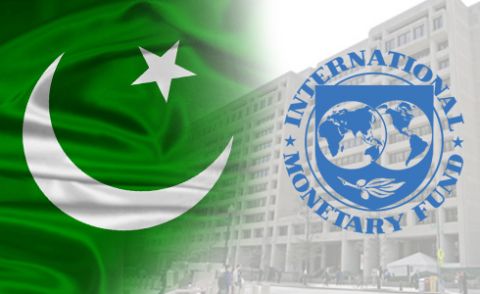 ISLAMABAD: Pakistan's debt repayments on short-term debt worth of $6 billion will be a decisive factor in ascertaining the amount the government will seek in the next bailout package from the International Monetary Fund (IMF).
And repayments will raise the external financing needs by the same amount as mentioned above and Sunday's meeting between Prime Minister Imran Khan and IMF Managing Director Christine Lagarde was cordial which has raised optimism of an early deal, reports an English daily.
The rollover of largely short-term Chinese debt will help in keeping the amount being sought from the IMF at the lower end.
Moreover, the short-term debt increases worries regarding debt sustainability and the rollover will also resolve the problem that IMF money will not be utilized to repay Chinese loans.
In the meantime, the IMF has selected a new mission chief to Pakistan after the conclusion of the extended tenure of Harald Finger.
Ernesto Ramirez Rigo has been selected as the new mission chief to Pakistan to replace Harald Finger.
And IMF resident representative Teresa Daban confirmed the aforementioned appointment of the new mission chief to Pakistan.
She told that no program-linked mission was scheduled to come to Pakistan, however, she said the mission would be sent once a request was made.