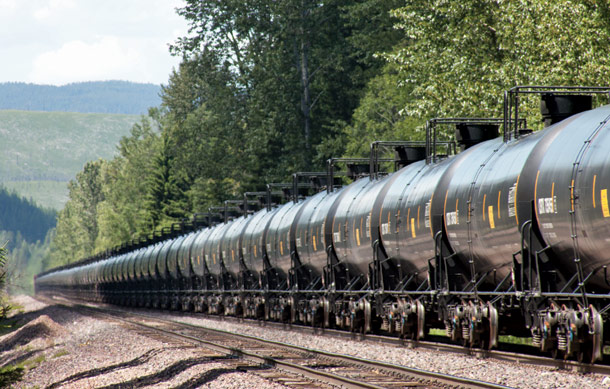 ISLAMABAD: A proposal has been put forth by Minister by Railways Sheikh Rasheed Ahmad seeking government approval for Pakistan Railways oil transportation at cheaper rates instead of building a white oil pipeline from Machike to Tarujabba.
The recommendation was put forth during a recently held meeting of the Economic Coordination Committee (ECC), reports Express Tribune.
In course of the meeting, the Oil and Gas Regulatory Authority (OGRA) Chairperson gave a presentation on the transportation of oil via the pipeline following which the railways' minister put forward the recommendation for oil shipments via railways.
During the presentation, the Ogra chairperson shared that levelized tariff for oil transportation via the pipeline to be laid by Frontier Oil Company would be Rs2,406 per ton, which constituted 88% of the existing road tariff.
On the contrary, the Petroleum Division apprised the ECC that the white oil pipeline to be laid by Inter State Gas Systems (ISGS) from Machike (Sheikhpura) to Tarujabba (Peshawar) would cost Rs1,075,33 per ton, which constitutes to 40% of the existing road tariff.
It added the rate was secured via competitive bidding and Frontier Oil disregarded the tariff rates for the oil pipeline and said they were incorrect.
As per officials, the state-owned Pakistan Railways has the required infrastructure for oil transportation which would help in stopping its financial bleeding.
Hence, the ECC reached a decision that a cheaper commercial option be considered for oil supply to different destinations including the Machike-Tarujabba pipeline at competitive commercial rates.