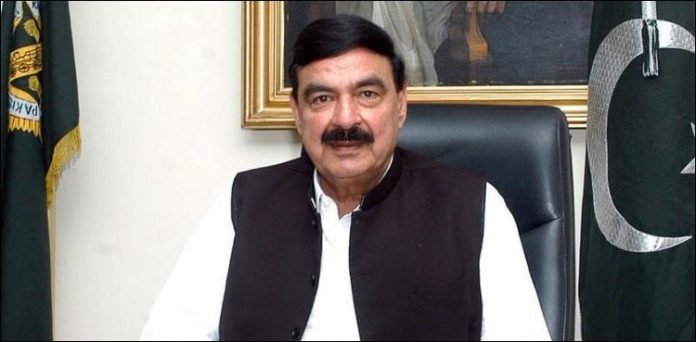 LAHORE: Railways Minister Sheikh Rasheed Ahmad on Monday announced to add 20 more trains in the fleet of Pakistan Railways within six months.
Addressing a press conference at the Railways Headquarters in Lahore, the minister said the losses of the department have shrunk while more steps are underway to put it on the right track.
Shedding light on the efforts being taken to upgrade Pakistan Railways, he said a link is being established from Durgai to Karachi Railway Station, while a Durgai-Nowshera Kohat Railway Station link will also be established.
Rasheed said five railway engines are undergoing repair work in China. "Overseas Pakistanis will be welcomed if they want to invest in the PR," he continued.
In order to provide relief to the underprivileged section of the society, the minister said a new train is being introduced for them, which will make stops at smaller stations too.