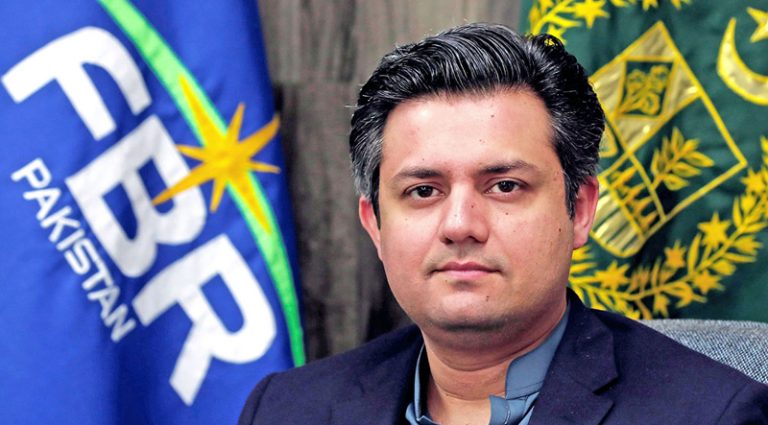 State minister says efforts are underway to optimise revenues, promote IT-driven processes, and introduce an investment-friendly tax system
ISLAMABAD: Minister of State for Revenue Hammad Azhar said on Wednesday that fundamental changes were being made in the Federal Board of Revenue (FBR) to make the organisation more vibrant.
"We are making fundamental changes in FBR and have separated tax policy from operations," he asserted while addressing a group of 55 senior civil servants undergoing the 110th National Management Course (NMC).
The civil servants along with rector and dean of the National Management College (NMC), Lahore, visited FBR House. FBR Chairman Mohammad Jehanzeb Khan was also present on the occasion.
The state minister said efforts were underway to optimise revenues, promote information technology-driven processes, introduce investment-friendly tax system, and bring about innovations.
He informed the participants that the government was trying to put the country's economy on the right track, adding that FBR's role was of utmost importance in this regard.
FBR Member (Inland Revenue Policy) Hamid Ateeq Sarwar gave a detailed briefing on various policy and operational challenges faced by FBR and highlighted the strategies adopted by the board to address these issues.
He also informed the participants about the major initiatives taken by FBR to enhance revenue generation through ICT-based tax system and to the minimise interface between taxpayers and tax collectors.
He briefed about the automated risk system for identification of tax fraud and for real-time linkages between the FBR database with a third party data holders.
Lahore NMC Rector Ali Azmat Ranjha thanked the FBR chairman for providing the participants with an opportunity to interact with FBR's top management and to understand the issues faced by the country's revenue collection system.
Appreciating the performance of the FBR, he said it was the need of the hour to adopt and promote tax culture.