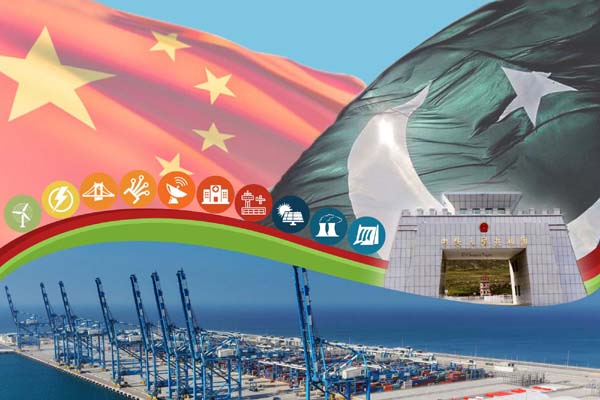 ISLAMABAD: The government has missed deadlines to put the delayed China-Pakistan Economic Corridor (CPEC) projects back on track despite the instructions given by Prime Minister Imran Khan, claimed a report in The Express Tribune.
Pakistan and China on Friday jointly reviewed progress on all the ongoing projects in the 58th Progress Review Meeting, which was held after a gap of 10 months. The last joint Progress Review Meeting was held in November 2018. 
The prime minister had instructed the planning ministry to approve PC-I of the multibillion-dollar Mainline-I (ML-I) project of CPEC by September 15. Meeting proceedings suggested that all these deadlines had been missed again.
The planning ministry also missed the September 15 deadline set for finalizing the debt sustainability report of the ML-I project.
Minister for Planning Makhdoom Khusro Bakhtiar underlined the need for meeting timelines of the projects and called for further stepping up the momentum in CPEC projects, according to a statement issued by the Ministry of Planning after the review meeting.
The Chinese ambassador stressed that CPEC projects would continue to progress at the expedited pace, as reiterated by the prime minister in his recent meeting with the Chinese foreign minister, for timely completion of all projects.
The meeting also discussed the status of the Orange Line Train project and ongoing projects of Gwadar were also taken up in detail. It was once again reiterated that the Orange Line project would be ready for operations by December.