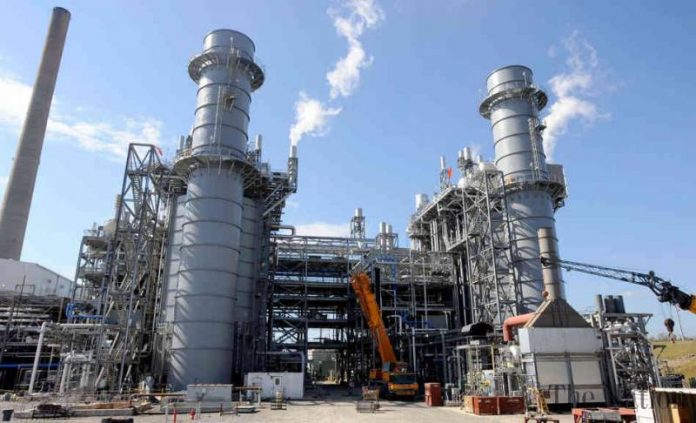 ISLAMABAD: The Economic Coordination Committee (ECC) of the Cabinet on Friday (today) will resolve a dispute between Power Division and Petroleum Division on the supply of RLNG to the two RLNG-fired plants being privatised.
The meeting will have a single-point agenda to remove the condition of 66 percent compulsory utilisation of Liquefied Natural Gas (LNG) by two mega power projects for facilitating their privatisation as required under the International Monetary Fund (IMF) programme.
The Ministry of Power has proposed to absolve the power sector of the 'take-or-pay' responsibility despite the fact the Pakistan State Oil (PSO), the Sui Northern Gas Pipelines Limited (SNGPL) and the Sui Southern Gas Company Limited (SSGCL) have opposed the proposal on the grounds that they were under international obligations to import LNG for power projects.
The issues are related to outstanding payment of Rs10 billion revision of Gas Supply Agreement (GSA), Power Purchase Agreement (PPA), political force majeure of non-supply of gas and confirmation of Gross Calorific (GCV) for future LNG gas supplies.
In a revised summary to the ECC, the Power Division has reported that the Cabinet Committee on Privatisation (CCoP) had approved 100 percent divestment of two LNG power plants through a hybrid option for transaction structure. The CCoP also directed the Power Division to ensure that a certain reasonable percentage of off take be contained in the revised power purchase agreements (PPA) and existing risk matrix should be retained, reported Dawn.
It said the LNG imports for Government Power Plants were based on special dispensations that the power complex be operated on must-run basis and in case of non-utilisation of Regassified Liquefied Natural Gas (RLNG), Central Power Purchase Agreement (CPPA) was obligated to pay Net Proceeds Differential and non-supply event be made political force majeure event.