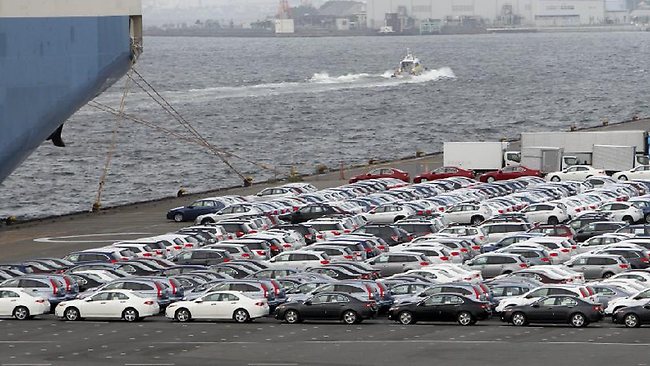 ISLAMABAD: The Ministry of Overseas Pakistanis and Human Resources Development (MOPHRD) recently made a controversial proposal, allowing the overseas Pakistanis to import hybrid cars into Pakistan without any duty.
The proposals, which are yet to be examined by the concerned authorities/ministries, would provide an extra benefit to the Pakistanis living abroad, as they would not be contributing in the tax revenue of the country.
Officials at the Ministry of Industries and the Ministry of Commerce said under the proposed facility, the overseas Pakistani who remitted at least $100,000 in two years would be able to sell their vehicles without paying any duty.
"Since they will be allowed to import vehicles up to 3,000CC, most of the hybrid vehicles would be sold out in the local market," they said, adding that this would ultimately encourage the illegal business of cars.
"As luxury vehicles are being manufactured with small engines due to technological advancements, costlier vehicles of up to 3,000CC could be imported under the scheme," an official at Engineering Development Board (EDB) of Pakistan said. "The proposals of MOPHRD are not feasible."
Meanwhile, a commerce ministry official, upon contact, informed that the proposal was initially shared with the ministry. "But we suggested the MOPHRD consult concerned authorities including the Ministry of Industries, EDB, Federal Board of Revenue and others before making any proposals."
He said the Ministry of Commerce, as per its stance, has opposed the move since it has always been against the import of used cars under gift/baggage system. "We only handle the import/export policy and tariff policy," the official said.
"This scheme is being introduced only to facilitate a certain section of people in the country," a car importer alleged, adding that majority of overseas Pakistanis are labourers and earn little to share with their family in Pakistan.
The FBR, as per the proposed plan, would emerge as the biggest loser as it would lose at least 50pc duty on import of hybrid vehicles ranging from 1,300CC to 1,800CC.
As per documents, 50pc exemption from duty & taxes is admissible on import of Hybrid Electric Vehicles (HEVs) of engine capacity up to 1,800cc while 25pc exemption from duty & taxes is admissible on import of HEVs of engine capacity from 1,800cc to 2,500cc. There is 78.8pc duty on hybrid cars of 1,600 to 1,800CC and 154.29pc duty on 1,800 to 2,500CC cars. The duty on 2,500CC and above cars is 209.13pc.
According to used car importers, the proposals of MOPHRD would be strongly opposed by the local auto industry, which is already crying over the reduction in sales.
They said a similar scheme was also introduced by the Pakistan Muslim League-Nawaz government in 1998 to encourage remittances, but the scheme had failed miserably.
"I don't see that this one will succeed either, as a majority of overseas Pakistanis don't remit over $4,000 a month to meet the condition of $100,000 in two years. Only those doing business abroad can remit this huge amount," HM Shahzad of All Pakistan Motor Dealers Association Chairman said.
As per the proposals, the Pakistani diaspora would be allowed to import one hybrid car to home country — tax-free — upon presenting proof of remitting $100,000 through legal banking channels within two years. The move is aimed at helping the country improve its foreign exchange reserves.
The ministry has forwarded the proposal to Ministry of Industries & Production and EDB for their opinion to formally grant Foreign Exchange Remittance Card (FERC) holders the privilege to avail the duty-free vehicle import. Following instructions from the Prime Minister Imran Khan's Delivery Unit, various departments have been requested to put up their concessional proposals which they could offer to the expatriated Pakistanis.
Currently, Pakistan expatriates in the UAE are allowed to import a saloon car (up to three years old) and an SUV (up to five years old). However, they pay hefty customs duties — from 60pc to more than 100pc of the value of the vehicle they import.