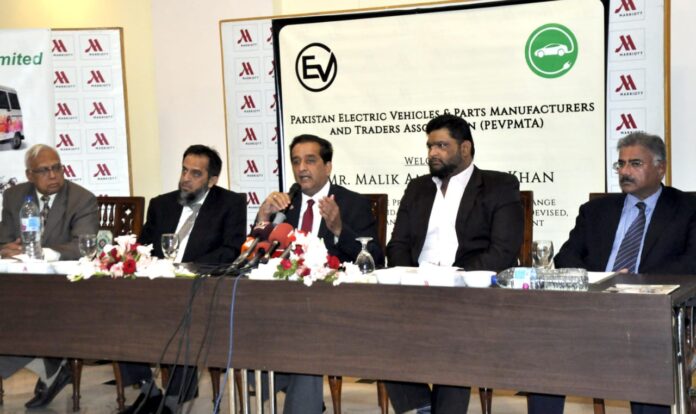 Adviser to Prime Minister on Climate Change Malik Amin Aslam said on Thursday that electric vehicles have started penetrating all over the world and Pakistan must also embrace this technological shift in order to reduce carbon emissions and subsequently curtail the impact of climate change.
Talking to media during an event organised by the Pakistan Electric Vehicles & Parts Manufacturers and Traders Association (PEVMA), the minister said that EV is the future of Pakistan, adding that it is revolutionary, as it will reduce the country's oil import bill significantly.
"It will help common motorists and passengers, but above all, the biggest beneficiary will be the bus and coach users, as electrification will help reduce the fares," he said.
The media was told that it was high time that Pakistan inducts and enforces EV transportation in Pakistan, as the country is purchasing fuel of around $14 billion (in fiscal year 2019), thus burning the valuable foreign exchange earned with such difficulty in the competitive contemporary world.
The PEVMA officials lauded the timely formulation and induction of EV policy in Pakistan and congratulated the Ministry of Climate Change for achieving this in a short period of time.